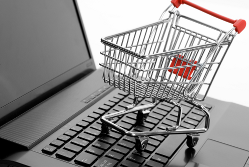 Knowing where your website visitors come from and what they do once they get to your site can enable you to shape your website to your customers' needs. Kate Horstead discovers how web analytics can help you meet your online objectives
Many good-looking and expensive websites fail; many cheap but simple ones succeed.
Why? The secret behind the most successful websites is simply that they enable their visitors to meet the purpose of their visit without fuss.
Most websites fail to perform because they ignore their business objectives when creating their web strategy or don't measure how well their online marketing performs against their targets.
Whatever the business objective of your website, website analysis software will show you how effectively you are meeting it. It will reveal which marketing channels are working and which are not; which parts of your site are popular and which pages your visitors avoid.
Armed with this information, you can create a marketing strategy and a website that really works for you - and it does not have to cost. For most small firms the free online tools such as Google Analytics or Clicky are sufficient.
Trace your web visitors
Visitors will typically find you via search engines, links on other sites, pay-per-click advertising or emails. If you have paid for search engine optimisation but nobody is coming via this route, then you need to review and revise strategy to make sure you get return on your investment. Likewise, monitoring will also tell you which marketing channels you should simply abandon.
As well as telling you which channels visitors have used to find you, website analysis tools can also tell you their geographical location. If you are targeting customers in particular regions, this can tell you how successfully you are doing it; alternatively, it can alert you to opportunities in places you had not previously thought of. For example, if you discover that an increasing number of site visitors are using mobile devices to you should make sure your site is optimised for mobile devices.
Monitor how visitors use your site
The way visitors use your website speaks volumes about the quality of its content and how easy it is to navigate. Analysis will help you to develop the site, improve your ability to meet your objectives and up your conversion rates - turning more enquiries into sales.
Find out what proportion of people coming to your website do what you want them to do and convert to your desired objective. If conversion is low, look at how much time visitors spend on particular pages, think about the steps they need to take to complete their journey and identify any obstacles.
Visitors may, for example, click away from stale or impractical content too quickly - or stay too long on pages that they should pass through quickly; it is not all about keeping visitors on your site for ages.
Steps such as simplifying an online application form or installing faster payment software will mean that your web visitors will spend less time on your site but will give you a higher conversion because they're more likely to complete the process.
The process is everything, and your analytics package should tell you how effectively yours is working. But there's no point getting the results of your web analysis if you're not going to do anything about it. If you interpret your results and make a 1-2% improvement each quarter, that makes it worthwhile.
More on this topic:
Browse topics: The internet