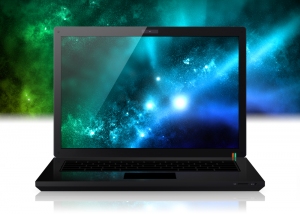 How's your computer desktop looking? Is it covered in random icons and files? Or do you keep it lean and clean, with no background image and nothing else except shortcuts to the programs you use most regularly?
We want to see how your desktop looks. And we'll showcase the best backgrounds, most unusual layouts and cleverest tweaks right here, compiling a list of desktop tips which can help you be more productive.
So, no matter whether you use Windows, Linux, Mac OS or something else, show us what you've got. To send us your desktop, either:
Leave a comment here with a link to a screenshot of your desktop.
Tweet a picture of your desktop using the hastag #divinedesktops
Post a picture on your own blog and link back to here
Email a screenshot of your desktop to

[email protected]

Use TinyPic to put your screenshot online, then leave a comment here with a link to it
(If you've never taken a screenshot of your desktop before, it's easy enough. In Windows, make sure you can see your whole desktop on the screen, then hit the Print Screen key. You can then use the Paste option to paste a shot of your desktop into an image editor, word processor like Microsoft Word - or even straight into an email. Just send the resulting file to us.
On a Mac, hold down Command-Shift-3 and it'll save a screenshot of your screen to your desktop as an image file.
For Linux, it depends which distribution you're using but the process is generally the same as in Windows. There's more advice here.) Now, over to you...