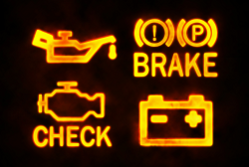 Many small companies struggle when it comes to IT support. When you do it right, it helps your business get on with things. In short: it's important. Yet the job of providing IT support is often regarded as painful and costly.
No matter whether you outsource IT support to an IT support company or keep it in-house, it's important to understand the basics. It'll help you avoid the pitfalls of IT support.
Prioritise your business IT support
Understanding your business priorities and using them when prioritising IT support requests helps you to remain laser focused, working solely on the problems that are stopping you delighting your customers and increasing revenue.
Remember: you don't need to fix every IT problem! As long as you are prioritising IT support issues in line with what your business needs to deliver, the low priority issues can wait.
Just be sure to review support issues regularly with your key stakeholders (your employees, probably), to make sure your IT support priorities reflect their needs and – more importantly – those of your customers.
Look for workarounds wherever possible. They might not provide a perfect fix, but they get things working again faster so you can minimise disruption and investigate a proper fix for the issue later.
Keep calm and carry on
I'm always amazed at the different responses people have when they encounter an IT issue. They can range from a resigned "we're doomed" to an over-the-top "argh, we need to fix this ASAP" panic!
A good incident manager (the person who manages your IT issues) will keep their head, remain objective and gather the information required to make informed decisions, even in a crisis.
Even if something's actually gone 'BANG', the secret is to stay calm. Gather the facts and bring the right people together to understand the issue. Again, prioritise things according to the priorities of the business. Once you've understood what's gone wrong, you can make an informed decision about when and how to fix the issue.
Fix it yourself
Create and use an internal knowledge base so your employees can help themselves and each other with IT problems. This could be a simple page on your company intranet, a collaborative blog or wiki, or simply an Excel spreadsheet or Word document that you keep updated with information about how to fix IT issues.
Keep track of your IT support
It's critical that you track your support issues and problems, so you don't let any slip through the gaps. Regardless of whether you decide to fix them or not, you need to understand the type and number of IT issues you are dealing with.
Do this in a way that is simple to manage and update, and which (most importantly) works for you. I often find tracking your issues on a whiteboard is extremely effective, especially when you're dealing with a major issue like a server failure or network outage!
Alternatively you can use a simple Excel spreadsheet to track your issues, though this can become a burden if the size of your organisation and the number of IT issues you face increases.
Maff Rigby has over 12 years of experience in IT support and operations management. He is the founder of IT SmartDesk – a social IT service management platform which enables an organisation's IT users to help themselves and each other.