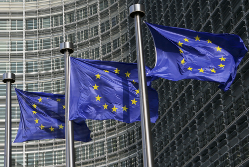 You might have seen our recent survey, in which 60% of respondents said they plan to invest in technology in 2012. Now a separate survey of 1,250 companies, run by the Epson Business Council, has found that 51% of British small businesses reckon IT is an integral part of their drive for business growth.
No surprises there, really. After all, technology plays a key role in almost every aspect of business.
However, when compared to their continental counterparts it actually looks like British businesses are lagging somewhat behind. In France and Germany, the same survey found 76% of businesses consider IT integral to growth. In Spain it was 73% and in Italy it was 68%.
Those differing attitudes were reflected in the adoption of technology too. The research showed that only 27% of British small businesses use smartphones and 38% use tablets.
Given the relative youth of tablet computers, it seems surprising that more businesses use those than use smartphones. But assuming that's accurate, in France and Germany an even greater proportion of businesses said they use tablets. More than half, in fact.
Does that mean British businesses are getting left behind, or are they simple taking a more measured approach in adopting these new technologies?
There is one other possibility, of course. We've seen a growing trend of employees bringing IT to work, circumventing the IT department and hooking their own smartphones and tablets up to company systems. Could that account for some of the discrepancy?
Do these survey results match your own experiences? Leave a comment to let us know how you use tablets and smartphones.