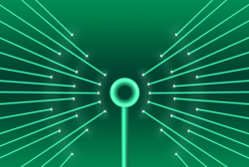 Your mobile phone almost certainly has 3G mobile broadband built in. It's the technology that enables you to send and receive emails, view web pages and download Google Maps on the move.
But there's something faster on the horizon. 4G is the next generation of mobile internet connection. It promises greater reliability and much, much faster speeds. If it lives up to the hype, it could change the face of mobile working.
4G mobile data in action
While some countries - including the US, Germany and Sweden - have already begun rolling out 4G networks, we're somewhat behind in the UK. However, O2 is running a trial of the system in London. I've been lucky enough to be a part of it, and so far my experiences suggest 4G broadband really could revolutionise mobile internet access.
With only 25 masts around London, O2's 4G coverage is hardly ubiquitous. But then it is a just a trial. And when you're in a coverage area, the access speeds are superb.
To use the trial, I had to connect via a 4G dongle, which plugs in to my laptop. I first tried it in a McDonald's near King's Cross station.
Initially I was connected at a download speed of over 13 megabits (Mbps) per second and an upload speed of around 0.5Mbps. The average speed of a home broadband connection is a little over 7Mbps, so that didn't seem too shabby - although it was a long way off the theoretical maximum of 150Mbps or so.
4G mobile speeds on the move
Still, I knew I could do better, so I headed out to try some different locations. From the top deck of a number 25 bus I maxed out at 15.5Mbps down and - surprisingly - 25Mbps up.
I switched to the pavement just in time to catch a torrential rain shower, and after sheltering my laptop and dodging raindrops, I took shelter in a pub just off Oxford Street. Sat in the window and sipping a cup of tea (honest!) I hit the jackpot with a download speed of 40Mbps and 23Mbps upload.
That's really fast (faster than some BT Infinity broadband packages), but to illustrate just how fast, I tried a few tests. A video call through Skype barely warmed up the connection, so I fired up the BBC's iPlayer.
Streaming video requires a fast connection, yet I managed to stream four different programs simultaneously, without any slowdown, pauses, or interruptions to the video at all. Can you do that with your home broadband connection?
Strong signal = fast 4G
So, there you go. If you're looking for a fast 4G connection in central London, you could do a lot worse than head for the pub.
But seriously, my brief experiences with 4G technology certainly suggest it has the potential to put an end to today's mobile internet frustrations.
Of course, there are some caveats. My sojourn found excellent speeds where the signal was strong. But maintaining a strong signal across the UK is going to require a fast rollout of new equipment from the mobile operators. One of the issues with 3G is its patchy coverage in rural areas. There's no guarantee 4G will be any different.
Network operators will also face challenges depending on which parts of the radio spectrum they use. The available bandwidth is much higher at some frequencies than others, and the frequencies used also affect the strength of connections inside buildings.
We all need 4G mobile speeds
However, the ability to have genuinely fast internet access on a laptop, tablet or mobile phone is going to change how we all use the internet and do business. It is certainly going to drive more business into the mobile environment.
For example, Timico (the company I work for), gives its sales force iPads so they can demonstrate our applications and customer portal. An iPad combined with a 40Mbps suddenly becomes a low-cost teleconferencing system than you can use anywhere.
And 4G can provide a workable backup to the fixed line connection at your office, so the chance of being affected by an internet connection outage will drop considerably.
Everything about my experience suggests 4G could be a game-changer. Now we just need to get on and roll it out across the country!
Trefor Davies is chief technology officer at Timico. This post was adapted from a post on Trefor's own blog.