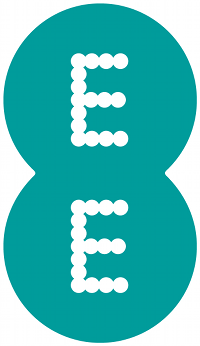 Last week's iPhone 5 launch was thin on surprises, but many will have been excited to see that the new iPhone includes 4G connectivity. This new mobile internet internet standard allows for much faster connections than the current 3G networks.
We tested a 4G connection earlier this year and we were impressed. It managed to beat most broadband connection speeds convincingly, even from the top deck of a number 25 bus.
4G is coming soon
Back then it looked like we wouldn't see 4G in the UK till next year. But things have changed since, and EE - a new network from the same people who run Orange and T-Mobile - is set to launch 4G in selected UK cities before the end of the 2012. Superfast mobile connections could be closer than you think.
In a bit of a double blow to the other UK mobile networks, not only is EE launching 4G first, but it also looks like it'll be possible to get an iPhone 5 on the new network pretty much from day one.
Sign up now for a 4G iPhone
If you do want to be a 4G trailblazer with an iPhone 5 the advice is to move quickly. Pre-order your iPhone 5 now with Orange or T-Mobile and you'll be able to move to a 4G EE contract once the network launches properly. And - of course - in the meantime you'll be able to use your shiny new iPhone 5 on the Orange or T-Mobile networks.
You will have to lock yourself into a two-year contract (at a minimum of £36 a month), and pay anything up to £269 up front for the phone, depending which model you want and which monthly plan you choose.
It's also not clear exactly how much an EE tariff will cost, although you should be able to switch without penalty and it sounds like prices should be fairly comparable.
In all, if you want to be at the forefront of mobile internet access then this doesn't look to be a bad way of going about it.
(Before you order, make sure you have a read of the EE website. At launch it looks like 4G will only be available in London, Birmingham, Leeds, Cardiff, Bristol, Edinburgh, Manchester, Liverpool, Glasgow and Sheffield, with more cities added by the end of the year.)