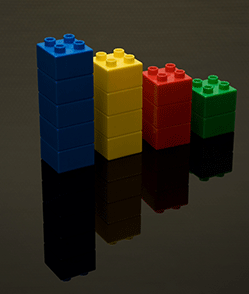 I often speak to people who've worked for a big company for many years before deciding to start their own business. They are used to being in an office where they can pickup the phone, say "I need a BlackBerry next week," and it just arrives.
But when they set up their own business, they have to deal directly with a mobile phone provider. Then they have to set the phone up, make it work with their email system … and often eventually throw the thing out of the window
The four touchstones to focus on
When you first start your own company, it can be hard to adjust to this DIY approach. And in order to get the maximum value from your IT investment, you need to consider a few touchstones of IT and telecoms: 
A functional email system that links to your laptop computer, desktop computer and mobile phone.
Some form of regular backup procedure that allows company documents and files to be stored and recovered.
Protection from the increasing number of internet threats, including spam, malware and viruses.
Business grade IT hardware that's built for business users, not home users.
If you invest time and put thought into getting these four key areas set up correctly, or decide to outsource the management of these services to an external supplier, you can be more sure of being able to: 
Respond to email enquiries rapidly and retain an audit trail of messages sent from all your different devices.
Have confidence that you can recover lost or deleted information without it affecting your business or your clients.
Avoid threats that could damage your business or put clients at risk.
Rely on your IT hardware over the long term – you'll know it's giving you good value and increasing staff efficiency.
It really works
While running my company, Abussi, I've seen again and again how focusing on these areas has transformed how businesses operate and made them more efficient.
If you just tackle one of these areas, you can transform your business. So imagine what a difference taking care of two, three or four of them could make.
Here's an example for you. Have you ever spoken to a larger company and been told "…oh, we are having some IT issues today so we can't help you on that I'm afraid"? What impact would it have on your business if you couldn't help a client when they called?
So, if you run a small business then don't settle for second best or a home spun solution to your IT and telecoms needs. You need an IT system to match that of bigger companies. One of the best ways to to achieve this is to work with a local, focused and dedicated IT support provider.
Craig Sharp is the MD of Abussi IT, who provide Small Business IT Support in Birmingham