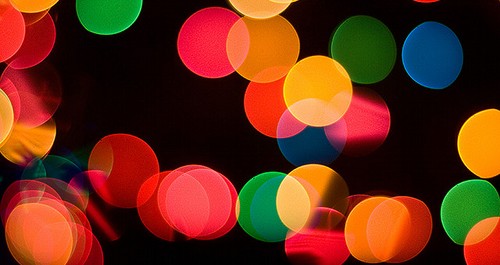 Christmas lights image: George Deputee on Flickr.
We've reached that point in December where people's minds are turning away from work. The secret Santa gifts have been opened, and staff are heading off for the great Christmas getaway.
But before you shut everything down and close the office for Christmas, here are a few things to remember:
1. Turn everything off
If your premises are going to be closed over Christmas, shut down and turn off all equipment that you can. There's no point in consuming energy unnecessarily, and switching things off lessens the chance of a fault occuring while nobody's there to fix it.
2. Double-check your security
Christmas is a prime time for thieves, so make sure you secure your premises properly. If a skeleton staff will be sticking around, make sure they know what should be locked up and how to operate the alarm.
3. Circulate essential contacts
Make sure anyone who is working in your business over Christmas knows who to contact if they have a problem. Remember to check when your IT support firm is open for business, too.
4. Watch your website
If you sell online, remember that Boxing Day is one of the biggest online shopping days of the year. If your site goes down, you could lose significant business, so make sure you're monitoring for problems and know who to contact to get them fixed.
5. Change your passwords
If your network passwords expire after a set period of time, advise your staff to change them now. That way you shouldn't have to deal with any password issues on the first day back.
Sticking around? Take advantage of quiet time
The holiday season is an excellent time to take care of IT maintenance tasks that would otherwise interrupt people's work.
For instance, over Christmas you could run a deep scan for viruses and malware, install software updates and restart all your servers.