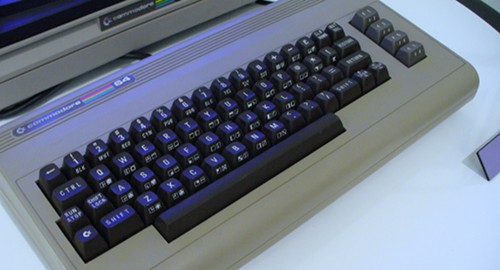 If your computers look like this, it's time to upgrade. (Image: Flickr user Marcin Wichary.)
Good grief! According to a study from MSM Software, nearly half of businesses haven't invested a penny in IT for two years. A third of organisations are waiting for the economy to pick up before they implement any new IT.
While seeking to control costs makes total sense for many businesses in the current climate (particularly given recent growth figures), not investing anything in IT might be a false economy.
Doing nothing costs you too
There are two major problems when it comes to burying your head in the sand when it comes to IT investment.
First, there's the issue of reliability. It's kind of like expecting your car to work flawlessly even though you've not had it serviced for two years.
And secondly, there's value for money. If you've not evaluated your IT support contract or shopped around for web hosting in the last couple of years, you could well be paying more than you need to.
Ask the experts
If you've not given any thought to your business IT for some time, it can be hard to know where to begin.
Your first port of call should be any regular IT supplier you work with. Be honest with them: explain your situation, talk about any budgetary constraints, and listen to what they have to say.
We recently published a list of things to review every year. These are areas where you might be able to enjoy new features and save some cash.
Finding a bargain
When it comes to buying new IT equipment, don't be afraid to shop around. The difference in prices between suppliers can be huge - and in the current climate, you don't want to pay more than you have to.
Here are some tips to help you:
Check all the major online resellers, including Dabs, Expansys, eBuyer, PC World Business and Amazon.
Go direct to manufacturers too. Hardware giants like Dell, Lenovo and HP all sell direct from their websites.
Look for end of line models. Hardware updates happen frequently, so you can usually get more for your money by choosing a slightly older model.
Search out open box bargains. Some online merchants sell stock that's been returned at a significant discount. Most of the time it's good as new. Try Amazon Warehouse Deals, eBuyer's outlet or the Dabs clearance corner.
Have you bagged a bargain recently? Share it with us in the comments.