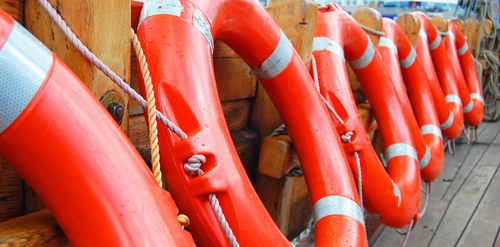 Assuming you don't have the resources to provide support for your business IT in house, your choice of IT support company can be instrumental to your success.
Good support makes the difference between technology that's good enough, and technology that gives you a competitive advantage. And when something goes wrong, you'll be glad to have a support partner you can rely on.
While you should always look to build a lasting relationship with your IT support firm, there may come a time when you need to consider switching.
So, here are four signs it's time to find a new IT support company:
1. You only talk when something's wrong
A good IT support firm will perform preventative maintenance to reduce the chance of things breaking in the first place. And you should feel able to turn to them for advice whenever you need it.
In short, they should be more than The AA for your business computers. And if they're not, you can almost certainly get better value elsewhere.
2. Invoices arrive bang on time, but they never return your calls
This is a pretty clear sign that you've moved from being the client they need to impress to being the client they can count on to keep paying the bills.
Maybe your support firm is overworked and it's a temporary blip while they expand. Or perhaps they're focusing on new business to the detriment of your service. Either way, it's time to have a chat with them
3. They only just meet their SLA
Your SLA, or service level agreement, is part of your contract that stipulates how long you'll have to wait for a response or to get things fixed.
A good support company will aim to exceed this level of service, so if they're only just sneaking inside the time limits when you need help, it might be a sign that things are taking a turn for the worse.
4. They seem to be stuck in the mud
Business IT is changing fast. If your support company refuses to support new tech like smart phones, tablets or cloud services, you need to find a supplier that will.
Quite simply, these things aren't going away and can bring big benefits to your business. Find ways to embrace them, rather than listening to a supplier that says 'it's too difficult'.
Have you ever had a difficult conversation with your IT support company? How did you handle it?