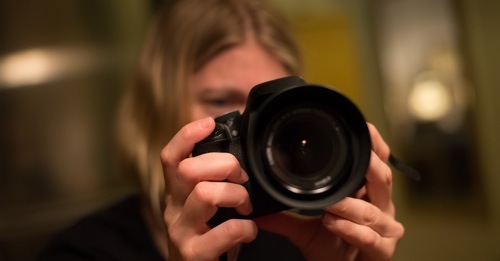 When you're trying to keep your website or blog regularly updated, one of the biggest headaches can be finding good photos that you're allowed to use.
You can't go just grabbing photos you like from other websites, because it's hard to know who owns the copyright. If you're not careful, you could find yourself in hot water legally.
So, for this Friday's tech tip we reveal three places to find free photos for your website:
1. stock.xchng
Website stock.xchng offers thousands of free photos, most of which you can use freely on your website.
From the home page, just enter what you're looking for in to the search box.
When the results appear, select an image to enlarge it. If you like it, check the information beneath Usage in the right column. Most images are royalty-free, but always check.
If you can use the image, select Download to sign up for free and then download a copy of the image to your computer.
2. Morguefile
Morguefile is very similar to stock.xchng. Just search for images from the home page.
When you spot an image you like on the search results page, select it to view it in a box on screen. You can check the usage rights here — look for text that starts 'You are allowed to copy, distribute, transmit the work and to adapt the work...'
If you want to use the photo, just select Download Image.
3. RGBStock
Yep, the drill's the same on RGBStock too. Search, select the image you like, and then review the usage rights.
You need to be signed up to download images, but signing up is fast and free.
Are you sure I can use that photo?
Although each of these free sites offers photos that can be used in most circumstances, you might find there are restrictions if:
You want to use a photo of a person to endorse a product or service. It's often best to choose images without people in them.
You want to sell the images, either by themselves or as part of a product or service. For instance, if you're using them in website templates that you sell.
You want to use the image as part of a trademark. For example, you're looking for a free photo to use in your company logo.
If you want more flexiblility in how you use photos, it might be better to buy them from a site like Shutterstock or iStockphoto. These stock photography sites tend to offer a range of usage options, with prices to match.
Where did you get the photos for your website?