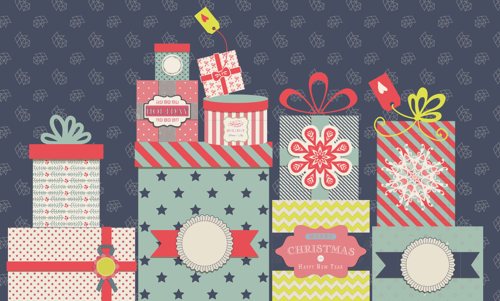 As far as technology is concerned, 2013 has been a pretty busy year. Barely a week has passed without a major tech story hitting the headlines, demonstrating how technology and the internet have become central to our lives.
Technology is key to business success too, of course, and so we've done our best to keep you updated with important stories and developments throughout the year.
Some of these have been pretty cutting-edge, like the launch of Google Glass and the emergence of a fingerprint reader on Apple's latest iPhone.
But looking back through our visitor statistics, it's plain to see that many companies are still grappling with more down-to-earth issues. Some of our most popular content this year has been on topics that might be seen as dull-but-necessary, like sorting out your intranet, dealing with computer health and safety and working out if your IT support contract is fair.
In 2014 we'll keep covering both day-to-day tech issues and emerging trends. But before the year ends, here's a quick round-up of five key issues from 2013.
1. The broadband divide continues
Almost a year ago, a report into the state of broadband revealed a dilemma: do we make basic broadband available to everyone, or prioritise providing higher-speed broadband in most areas?
12 months on and there's still a divide between the broadband haves and have-nots. If you're in an area where the latest fibre broadband connections are available then you're probably very happy. And, overall, broadband in the UK compares pretty well with the rest of Europe.
2. 'Bring your own device' is here to stay
The experts told us that the number of employees using their own devices for work was going to increase, and they were right.
We've covered the 'bring your own device' (BYOD) phenomenon at length, and it's fair to say that if your company hasn't yet been affected by it, it's only a matter of time. Like anything, BYOD has benefits as well as drawbacks, so it's not a bad idea to learn the basics.
3. Security is as important as ever
There has been no shortage of high-profile security incidents this year. Back in March the biggest ever distributed denial of service attack highlighted the internet's vulnerability, causing connection dropouts and slowdowns for many people.
We've also discovered that plenty of people still don't bother with backups, that security breaches can cost you thousands and that even your own staff can be on the take.
As a result, we recently updated and added to our security advice on the site. A good place to start is this expert advice on security software.
4. Cookie messages are a sign of things to come
In response to the EU cookie law, loads of websites now display messages about the cookies they use to track visitor behaviour and provide certain functions.
So far it's debatable whether this plague of warnings has done anything other than simply clutter up websites with messages that are rarely read or understood.
However, it's perhaps a sign of developments to come — for instance, the Do Not Track initiative makes it easier for people to opt out of website tracking, and could make it harder for your business to monitor how people use your website.
5. Windows XP is over
Microsoft is ending support for Windows XP, its venerable operating system that has served many businesses well for years. This means from April there will be no more updates to fix security issues, putting your business at risk if you keep on using it.
You need to act soon on this one and think about upgrading to a newer operating system — probably Windows 7 or 8, depending on your circumstances. Here's some more information — and do speak an IT supplier if you need help.
And finally...
We're signing off for Christmas, taking a break while we recharge with some mince pies, The Great Escape on the telly and — almost certainly — the occasional festive photo on Twitter.
But just before we go, don't miss our favourite story from 2013, about the hackable Japanese toilet and the photocopier that changes your documents. Truly, technology is wonderful.
Have a great end to 2013 — we'll be back as normal in January.