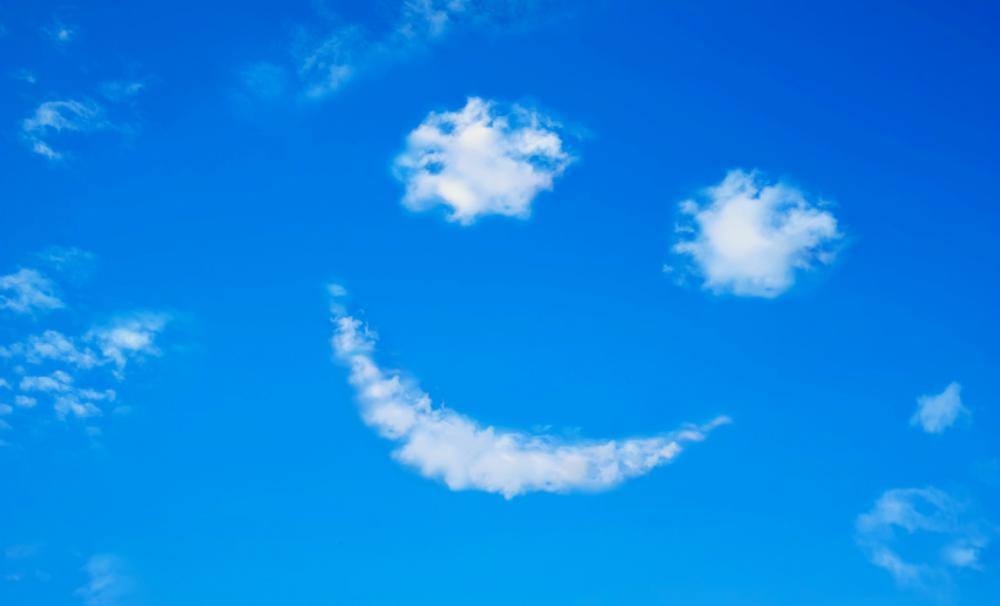 Cloud computing has long been a mainstay of the biggest businesses but it is increasingly being embraced by even the smallest firms. If you are yet to take the plunge, here are ten ways that cloud-based software solutions could benefit your small firm right now:
1. Providing greater flexibility
Small businesses are often far more agile than larger corporations, so why would you want to undermine that advantage by failing to tap into the cloud? Cloud computing gives you instant access to the latest applications and allows you to take advantage of system support that meets your exact needs and grows with your business.
2. Reducing capital expenditure
Recent years have seen a shift in emphasis from a capital expense (CapEx) model to an operational expense (OpEx) one, on account of the minimal upfront investment and zero long-term financial commitments associated with the latter. Cloud computing equips your small business to start projects faster, end them with fewer financial complications and keep ongoing expenses predictable.
3. Greater collaboration and communication
The cloud liberates your employees to work together more productively, even if they are out of the office or based on the other side of the world. It means that your personnel can sync up and work on shared documents and apps at the same time, with critical real-time updates being provided to everyone working on a project.
4. Boosting security
It's common these days for millennial employees to carry work-related information around with them on their laptops wherever they go. With the cloud, much more of your sensitive business data is stored in one, secure place - namely a cloud server - allowing you to keep it away from prying eyes.
5. Maximising your environmental friendliness
It's more important than ever these days for your company to be seen to be socially responsible and sensitive to the environment. A cloud computing solution can certainly make a big contribution to this goal, as it enables you to only use the amount of server space and energy that you actually need, minimising your carbon footprint. Using the cloud reduces energy consumption and carbon emissions by at least 30% compared to on-site servers.
6. Ensuring greater document control
Once upon a time, small businesses working on an assignment would have had to exchange emails back and forth containing sensitive and valuable information. Not surprisingly, more and more small firms are embracing the chance to keep control of their documents under the "one roof" of their cloud server. Document control is set to become an ever-more important issue as more knowledge workers collaborate with colleagues remotely.
7. Recruiting the best talent
The internet age has enabled more of us to work from anywhere, making geographical location less of a barrier to collaboration. Cloud computing has played a key role in making this possible. A recent study has found that 42% of working adults would even give up some of their salary if they could telecommute; embracing the cloud could help your business to attract the very best talent.
8. Faster disaster recovery
Any downtime for your company can incur significant expense, and it is often the smallest businesses that risk having to cease trading altogether due to unforeseen events such as fire or flood. With the cloud, you can be back in action fast and neither you nor your customers need to be compromised for long. If you need any further convincing, Aberdeen Group found that businesses using the cloud are able to resolve issues in an average of 2.1 hours, compared to eight hours for businesses not using the cloud.
9. Automatic software updates
Did you know that in 2010, UK companies spent 18 working days per month managing on-site security? The need to remember and fork out for updates related to your many software packages is one of the most compelling reasons to switch to the cloud. It means that you can focus on more important matters like building your core business, as regular software updates are automatically rolled out for you.
10. Slashing tech infrastructure spending
The latest hardware and software costs money, often upfront. By investing in cloud migration, you can spend very little upfront, paying as you go in accordance with your needs at any one time. With cloud computing, it couldn't be easier, faster or more cost-effective to upscale or downscale your infrastructure.
It's easy to see why the worldwide cloud computing market commanded a whopping $110 billion in revenues in 2015 - it is simply relevant to almost every kind of small business. And the sooner your small firm embraces the cloud, the better equipped it will be for the emerging age of the Internet of Things.
Sponsored post, copyright © 2016 Red Pixie, a cloud computing specialist. Red Pixie also offers a guide to the cloud for CFOs.