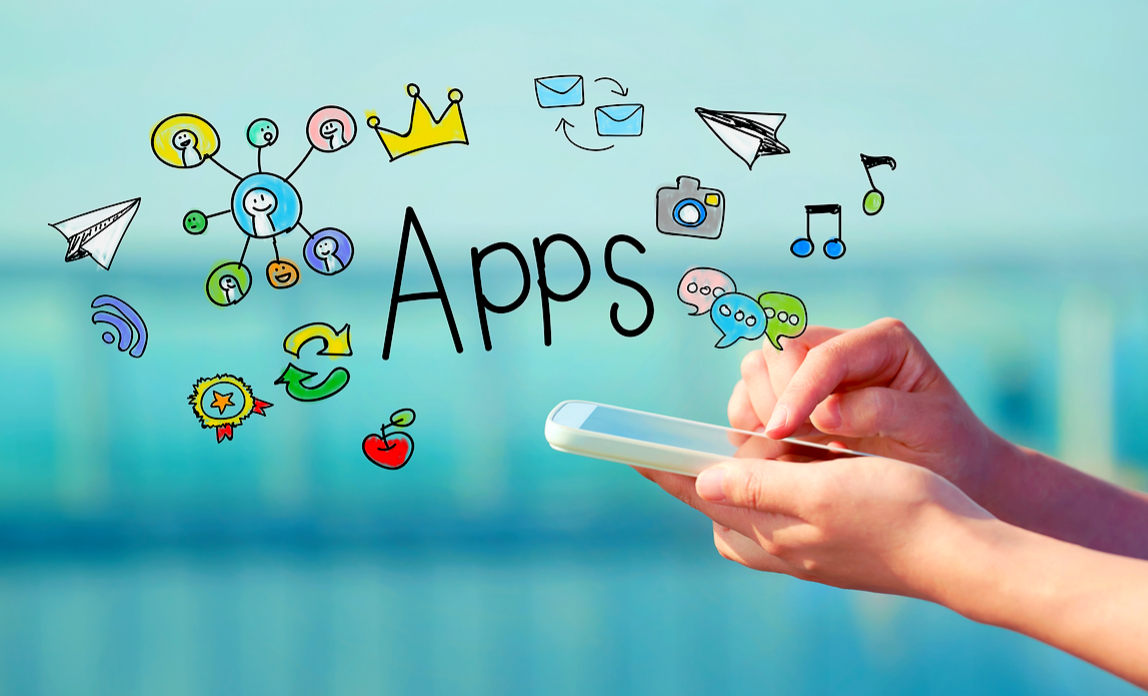 Organisation, processes, time management, HR and everything in between… there's an app for that! This is good news for start-ups, since finding content-rich apps can help you streamline while also making sure that you don't miss anything important.
That said, the app market is incredibly saturated right now and it can be difficult to wade through all the different options and find just one that works for you. With that in mind, we've put together an essential shortlist of the five apps that we recommend for every small company that's just starting out:
For organisation: Trello (free)
You've probably already heard of Trello; there's a good reason it has become so popular with businesses of all sizes - it offers simple organisation across the whole team. Putting a project together is as simple as creating a board and adding individual cards with each vital task; and since tasks can be assigned to specific users, it also adds accountability to the process.
From a personal to-do list to on-going team activity, we like Trello's lack of clutter and easy customisation: different colours, layouts, labels and calendar options make organisation a breeze.
For accounting: Zoho (free with optional in-app purchases)
Zoho is the app for start-ups that want to get paid… which we're assuming is all of you. By crafting professional invoices, you can ensure that you give your customers the same level of service throughout the full buying process, getting great feedback and the reviews that are so vital when you're first starting out.
The Zoho app will let you process online payments, send polite reminders at the right time and keep track of business expenses, making this a great all-in-one accountancy app. Since a healthy cash flow is vital for any start-up, Zoho is definitely a top pick.
For collaboration: Evernote Business (£10 per user per month)
After almost a decade on the market, note-taking app Evernote has grown and evolved to offer more features and functions. The subscription based business package easily meets the needs of most start-ups and SMEs. While bigger teams may find Evernote a little lightweight, we love its simplicity – for smaller start-ups, this offers everything you need at a reasonable price.
Collaborate on shared documents and images and let the app track your time to identify where you're losing valuable minutes.
For meetings: Cogi (free with subscription options)
At first, we were going to suggest something like Skype - a video-conferencing tool that allows you to conduct meetings with colleagues from across the country or even across the water. However, since everybody already has their own favourite video conferencing app, and knows just how important they are, we decided to go with something a little different.
Cogi is an app that lets you record important snippets of meetings, saving any crucial points to replay later. It's invaluable for putting together post-meeting briefs and for ensuring nothing gets lost into the abyss of your memory. You can also add text after the meeting if you want to make any further notes. Just remember to ask before recording anybody.
For your own peace of mind: Headspace (free with in-app purchases and subscription option)
All the apps we've looked at so far will help with the running of your start-up, but unless you're in a positive, productive frame of mind there won't be a start-up to run. Headspace is a meditation app that many business owners are using to get into the right frame of mind at the start of a busy day, or to clear some stress when working hours are over.
Take as little as ten minutes to focus on your headspace, and you'll find that skills such as resilience, problem solving and creative thinking improve too. It's essential if you're leading a start-up and it's a great recommendation for the rest of your team too.
Of course, this just scratches the surface of the full app range that's available to you – and there are many other aspects of your job that might benefit from a decent application. With these five choices, though, you're sure to get off to a flying start.
Sponsored post. Copyright © 2016 Quality Formations offer help for people looking to register their company, with packages to suit every budget and business need: everything required to help you get your start-up up and running.