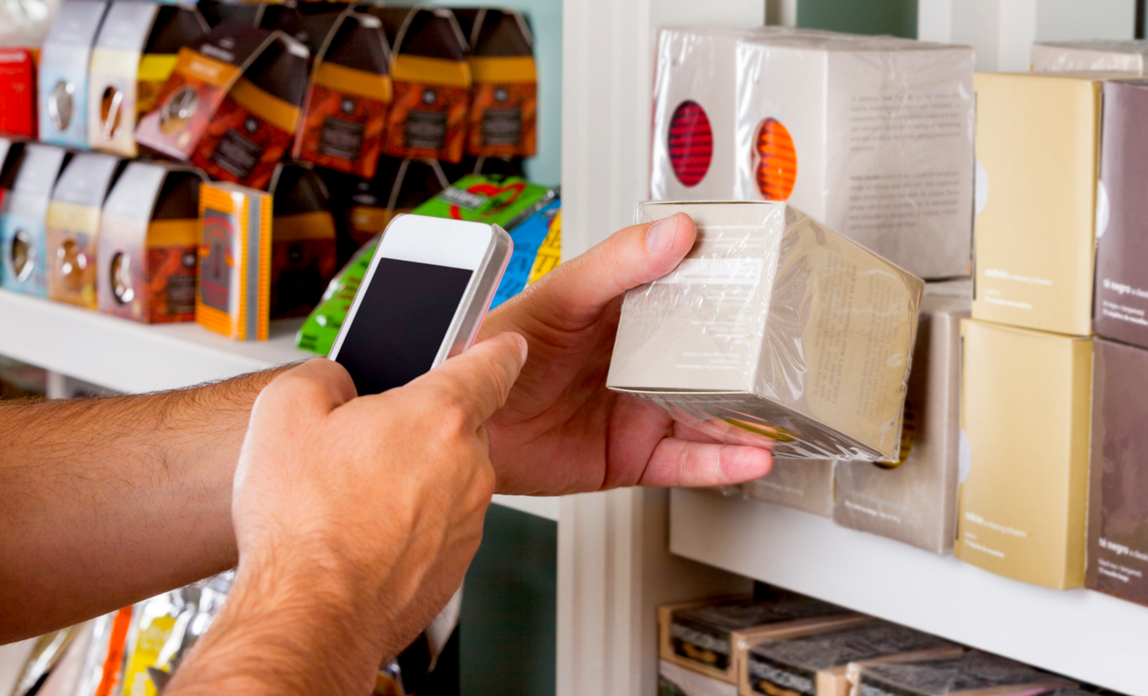 Smartphones are more popular than ever; we use them to shop, to find out how to get to the nearest train station and even to translate a menu when we're in another country.
Thanks to the high processing power of the latest models, they can also be used for many business tasks. Smartphones are now being used alongside barcode technology to manage stock within the warehousing industry, providing a quicker, more efficient and user-friendly solution to inventory management.
What can barcoding do for your business?
A barcoding system can help you increase efficiency and improve the logistics of your business; if you deal with hundreds of boxes every day, for instance, you need a system to monitor the stock and identify each box. Barcoding enables you to do this quickly and accurately.
Now smartphones are bringing down the cost of barcoding because phones themselves can be used as barcode scanners. This is a common feature built into smartphones thanks to the use of QR codes.
By installing the right software, smartphones can be used to perform simple inventory tracking and management tasks. This can save you money and reduce the need for staff training as well.
Smartphone limitations
Smartphones are not the same as barcode scanners, however. If you work in a small warehouse environment, then smartphones are a good option since they can only scan things from a certain distance. If your warehouse is relatively large, then smartphones won't be able to scan items that are further away.
Another important thing to consider is connectivity; especially if your barcoding software requires a connection. If it does, you need to ensure that your warehouse has the necessary facilities to withstand a lot of traffic from multiple employees, as well as ensuring that the connection remains stable at all times.
Managing security
Viruses and breaches of security are increasingly common and one breach is all it takes for your management system to go down. If your inventory management is maintained on a cloud database, it is vitally important to make sure that your devices are as secure as possible, as well as your internet, software and management system.
Barcoding technology is constantly changing how to control and monitor stock and business assets; now smartphones are bringing barcoding to more businesses.
Sponsored post. Copyright © 2017 GSM Barcoding.