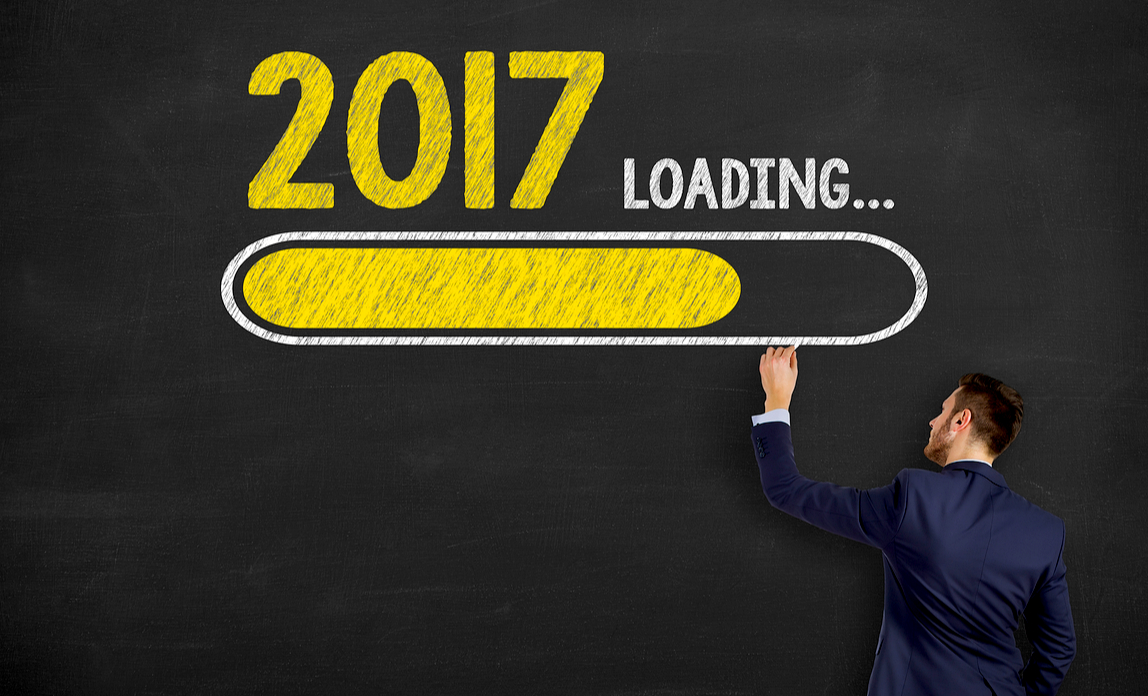 2016 saw the continued rise of Artificial Intelligence (AI) and issues such as technological unemployment becoming even more prominent in the news.
This is the world of continuing seismic developments in which small businesses now operate. Business owners not only need to be aware of what is happening but they also need to keep asking:
Will this affect my business?
When and how?
And what opportunities could this provide?
Here are ten critical technology trends that we see emerging in 2017.
Technology and privacy
1. Artificial Intelligence (AI)
Following the hype phase of 2016, real applications have started to emerge in the form of intelligent assistants on our smartphones providing medical decision support tools. Cash-strapped governments have turned to AI for the automation of a range of functions, from processing student loan applications to handling divorce adjudications.
2. Driving ambition
China and the UK will lead in allowing public driverless vehicle trials. Both governments will accelerate regulatory changes, legalising fully or semi-autonomous cars, trucks and buses from 2018.
3. Leave me alone
2017 will see a dramatic increase in the availability and adoption of Blockchain technology-based personal privacy management applications. By year-end these will increasingly be used by individuals to secure their own communications and information storage to avoid sharing data with massive corporations such as Facebook and Google.
The economy and business
4. Masters of the universe
Major technology players like Google and Amazon will pull further from the pack with ever-smarter technology. Super intelligent "brain in the cloud" solutions will extract insight from "data oceans" created by the Internet of Things; smart assistants will manage our daily lives and instantaneous translators will cover 50+ languages.
5. Digital dementia
Many corporations and governments will remain cautious over the use of disruptive technologies like Blockchain and AI. Many of those pursuing expensive digital transformation projects will find their initiatives are eliminating the distinguishing human element and commodifying themselves. Stock markets will write down valuations on firms lost in this digital maze.
6. Parallel worlds
A parallel universe of new "digital mindset" firms will proliferate – trading with each other using Blockchain contract systems, transacting in digital currencies, deploying AI for core activities and creating entirely digital "zero employee" environments.
7. The new professionals
Major legal, accounting and consulting firms will launch several AI client adviser applications – automating professionals' tasks and driving headcount reduction.
Social and leisure
8. Technological unemployment
Smart technologies, increasing automation and termination of unprofitable activities will drive unemployment across sectors and countries.
9. Virtual immortality
It will become increasingly popular to attend holographic concerts by deceased artists such as David Bowie and Prince. Virtual Reality and Augmented Reality will allow viewers to purchase VIP front row or on-stage experiences.
10. Robo-retail
The Amazon Go concept store roll-out will challenge traditional retail. Shoppers simply select their desired items and leave. Smartphone technology, item tracking and mobile payment automatically log purchases and debit customer accounts. Customers will spend more than normal and traditional competitors will be forced into near-permanent black Friday discounting.
Sponsored post. Copyright © 2017. Rohit Talwar is ceo and Katharine Barnett is concept editor at Fast Future Publishing.