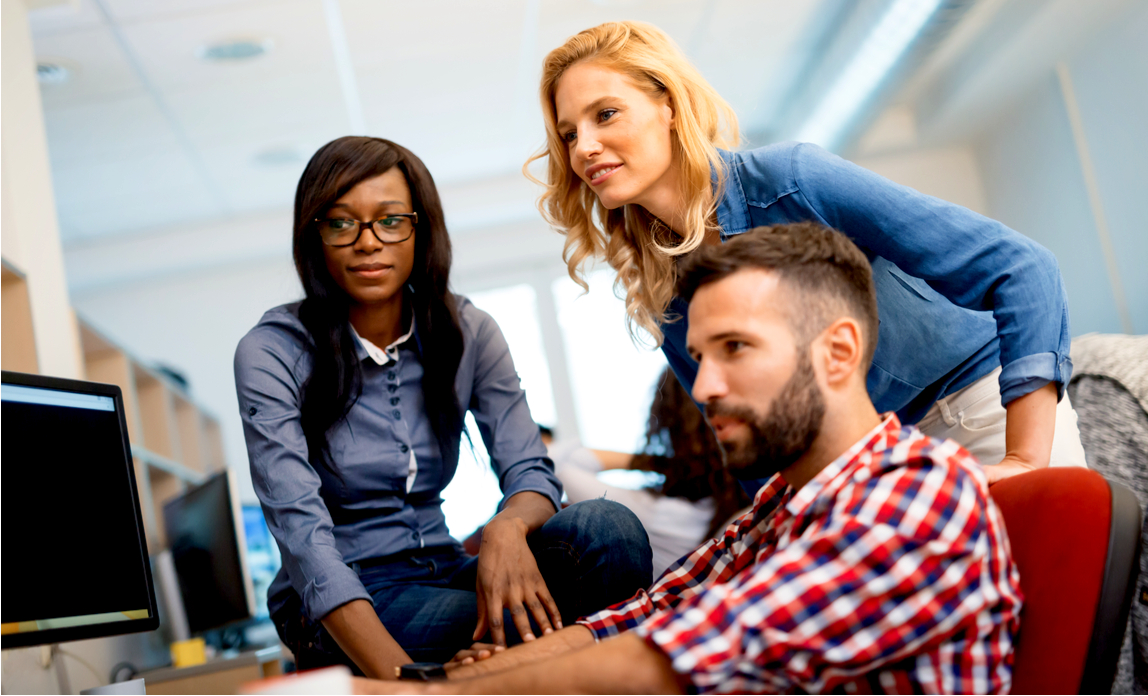 If some of your work is done remotely, you will know that online collaboration comes with its own set of limitations. Catching up with members of your team is not as easy as just going to their desk and tapping them on the shoulder. In short, working remotely can cause unnecessary headaches if you're not using the right tools.
To overcome these difficulties, you need to address the four pillars of effective online collaboration - communication, scheduling, information storage and task management. Each of these areas is crucial to help you work with your team and move your projects forward.
For each pillar, we've got suggestions for useful apps and tools that can make your working life a lot easier; and they are free so you can implement them today without impacting your bottom line.
1. Communication
Effective communication is vital for any business. This applies when you work in an office, but it's even more crucial when your team is scattered across the country (or the world, for that matter). Having a centralised place for fast team communication is a must and it is difficult to achieve using email alone.
Recommended tool: Slack
Slack is a popular communication hub for digital teams. It provides instant chat in an organised way, all in the same place. It's better than other services for a number of reasons - it has a free plan, gives you the ability to share files and has its own app store with a number of additional integrations.
2. Scheduling
When it comes to scheduling, using a calendar was the norm long before the internet became a thing. While there are many great calendar apps out there, it's often difficult to set and schedule meetings with your remote team or partners - which leads to a lot of "ping-pong" communication that wastes valuable time.
Recommended tool: Calendly
Instead of emailing back and forth when scheduling meetings, Calendly lets you create a link where people can book time to (virtually) meet with you. You have full control over what they see so you can show only slots when you're available for meetings. Calendly can save you a ton of time, especially if your collaborators use it too.
3. Information storage
Information includes documents, data, design assets, photos, videos and everything else in between. Instead of keeping such files in a physical location or on a hard drive, you probably want to provide everyone with instant access to this information - when working online, your team and collaborators may not always be available to share it.
Recommended tool: Google Drive
Google Drive probably gives you more free storage than any other solution. It also works extremely fast and integrates with the entire Google suite. The best thing is the ease of organising and locating files. Let's face it - who can search and find information better than Google?
4. Task management
Task management is central to effective online collaboration. When people aren't in the same room or building, it's easy to lose track of who's working on what. When working remotely, you need a way to keep everyone on the same page about responsibilities and deadlines.
Recommended tool: Sendtask
Sendtask is a free, simple and powerful task manager for teams and partners. It's especially useful if you collaborate closely with your clients or suppliers because it doesn't require everyone to set up an account. It means you don't have to rely so much on email and you can align with all stakeholders when it comes to due dates and tracking work progress. Another bonus is that Sendtask integrates with Slack.
If you master the four pillars of online collaboration, you'll be well on your way to at least doubling your productivity when working remotely. There is a wide range of online tools for collaboration; whichever ones you use, they can provide a solid starting point for you and your team.
Sponsored post. Copyright © 2017 Trifon Tsvetkov, marketing executive at Sendtask. Sendtask has a free e-book, Online Collaboration: a practical guide for modern teams.