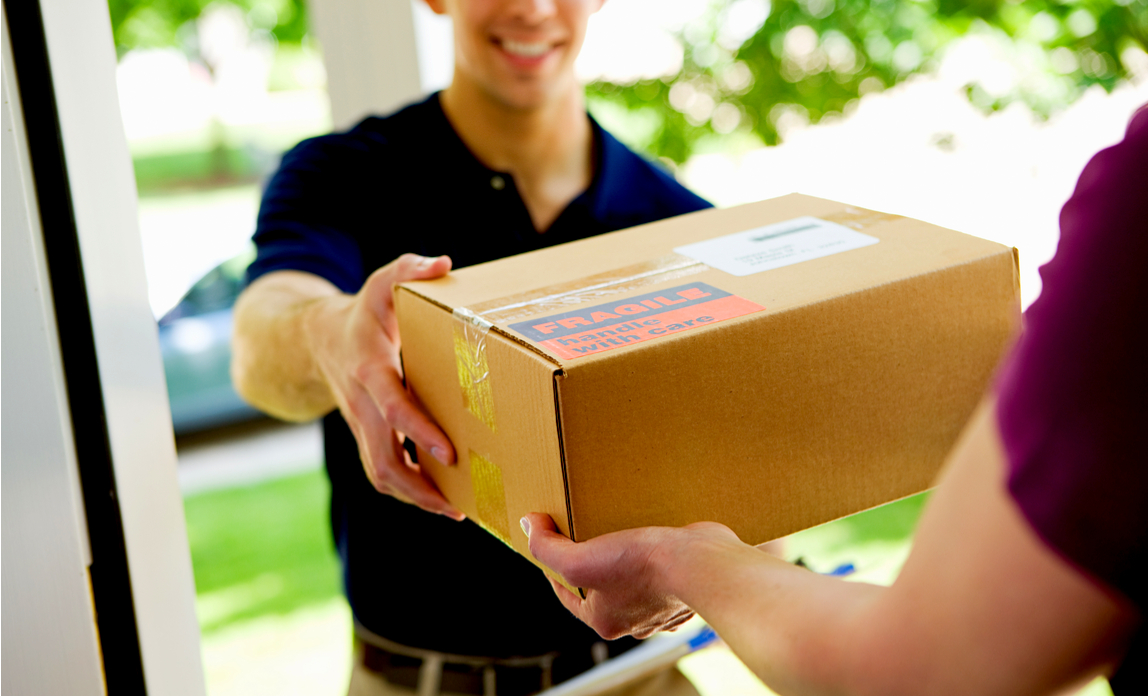 Here's a wake-up call for ecommerce electronics businesses: A recent survey found that around half of respondents have abandoned a purchase online due to "unsatisfactory delivery options".
By the time customers reach the purchase stage where they're looking at delivery options, both parties have already invested time and effort into the relationship. Your business has paid for marketing and customer acquisition strategies to get them to that point. Consumers have invested their time and energy into picking out their purchase and proceeding through the checkout. The last thing you want is for the relationship to sour so late in the game.
So, what do electronics customers expect from ecommerce order fulfilment? Consider these six factors.
1. Fixed delivery times
A customer buys a gadget from your online electronics store. In Scenario A, the person chooses standard shipping estimated at three-five business days. When they get home from work two days later, there's a memo from a parcel service stuck to their door: "Sorry We Missed You!" Frustrated, the customer has to check the status of the parcel and work out a new time to receive their goods.
In Scenario B, your order fulfilment system is advanced enough to allow customers to narrow down when their parcel will arrive, so they can be home to receive it if they wish.
Pro tip: Customers tend to appreciate fixed time slots for delivery, even if it costs a little more. Or they may appreciate the option to have their package held for pick-up at their local post office or other drop-off point, so they can swing by on their way home from work.
The more specific options you can provide, the better.
2. Flexible options
As much as you wish there were a one-size-fits-all solution for order delivery, that's still in the distant future. One of the best things you can give your customers in the meantime is options.
Some shoppers would rather pay more for expedited delivery. Others will do anything to avoid extra fees - including waiting a week or more to receive their purchase.
Flexibility, at the very least, offers something for everyone. This will help you keep cart abandonment rates at this stage in the checkout process lower - helping you sell electronics.
3. Free shipping
A whopping 88 percent of shoppers responded to one survey saying free shipping is more important than fast shipping. Shoppers nowadays may have a need for speed, but the temptation of saving their hard-earned money still wins out in the end. Do whatever you can to offer a free shipping option for your store, at least within the UK.
The idea is that free shipping will drive sales, which cancels out the cost you will need to absorb. Many stores institute a threshold - like free shipping on purchases over a certain value - to boost average order value.
4. Fast shipping
Fast shipping may pale in comparison to free shipping, but consumers' expectations are changing over time. Back in 2012, online shoppers expected to wait 5.5 days for delivery, on average. By 2016, the average had lowered to 4.8 days.
The number of people willing to wait five days or more also shrank during that period. In a society that favours instant gratification, ecommerce stores that can expedite shipping will have an advantage.
5. The ability to track packages
It's no surprise that online shoppers see transparency as a plus. The ability to track a package helps recipients coordinate its delivery, and puts their minds at ease. It's often as simple as adding a plug-in to your ecommerce platform.
6. Responsive customer service
Last but not least, customers want to know they can pick up the phone, write an email or send an inquiry to a live chatbot for assistance. Make sure you have customer service strategies in place throughout every step of the order fulfilment process.
Above all, electronics customers expect a communicative, flexible experience from ecommerce order fulfilment - complete with free and fast options.
Copyright © 2018 Jake Anderson, self-proclaimed gadget freak and tech writer