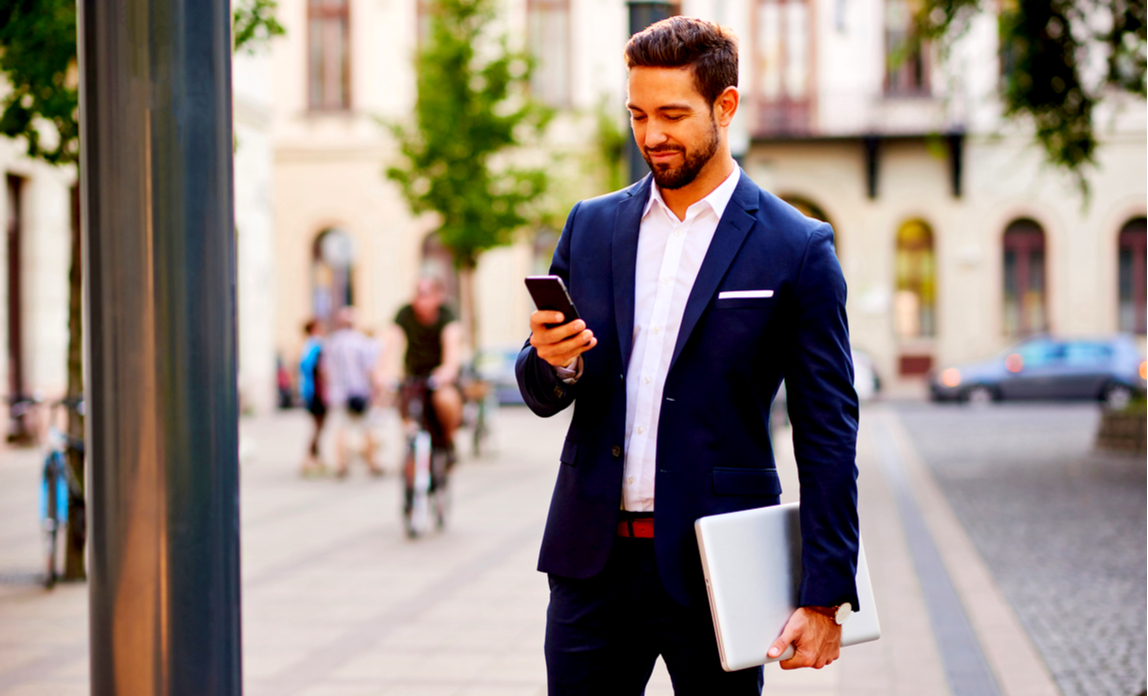 Haem Zeine, founder and CTO of Ossia and a member of the Forbes Technology Council, argues that the modern smartphone is "a metaphorical giant oak tree" of a technology - a device that he says seemingly has no limits.
He suggests the evolution of artificial intelligence and machine learning could even turn our smartphones into "direct brain-machine interfaces".
Wherever they end up in the future, there is no doubt they are an essential part of the modern workplace - and almost every application uses data.
Why keep tabs on the data you use?
As 5G becomes the accepted norm and connections (hopefully) become more consistent throughout the country, mobile data usage will only increase.
Understanding your data usage will become increasingly important for three reasons:
an awareness of the amount of data used helps you make smart, informed decisions;
you won't run out unexpectedly (and at the least convenient moment!);
buying more data than needed is money down the drain.
Can't I just use public wifi?
An increasing number of public wifi hotspots across the UK can be accessed for free - but the security of such connections is something that everyone should think about carefully.
Public hotspots are at considerable risk from hackers because no authentication is required to get a connection. These risks can be partially countered using a virtual private network, Secure Sockets Layer (SSL) connections and by turning off "sharing".
To use a laptop securely on the move, tether it to your mobile and use its 4G connection. However, it is advisable to connect only when you need to, and prevent data-intensive applications, like Dropbox, continually syncing in the background. This can eat huge amounts of data very quickly!
How to control your data usage
The amount of mobile data you use can be easily monitored and controlled in your smartphone's settings.
Android devices
To set a data limit, go to Settings and then Data usage, to see a graph showing your data usage. Adjust the coloured bars to set:
an overall limit on the amount of data you use;
a warning when you are approaching this limit.
Look further down the screen to find out how much data each app uses, so you're aware of which ones are the worst offenders.
For even more control of the data you're using, try apps such as Data Monitor: Simple Net-Meter; GlassWire Data Usage Monitor and My Data Manager.
Apple devices
To control the data you use on Apple, enter Settings and then Mobile data. You should see list of your apps with usage underneath each. At the bottom you will find usage for "system services" such as Siri, push notifications, software updates, backup and Apple ID services.
You can "turn off" individual apps when you are using mobile data by clicking the switch next to each one.
The Apple Store stocks data monitoring apps such as Data Usage, DataMan Pro and My Data Manager.
Windows 10 mobiles
Windows 10 also enables you to set data limits by visiting Settings/Network & wireless/Data usage/Set limit.
The displayed graphic gives an overview of data usage from the last 30 days, split between SIM and wifi. Click on "set limit" to set an overall data limit.
Sponsored post. Copyright © 2018 John Pett, Chess ICT