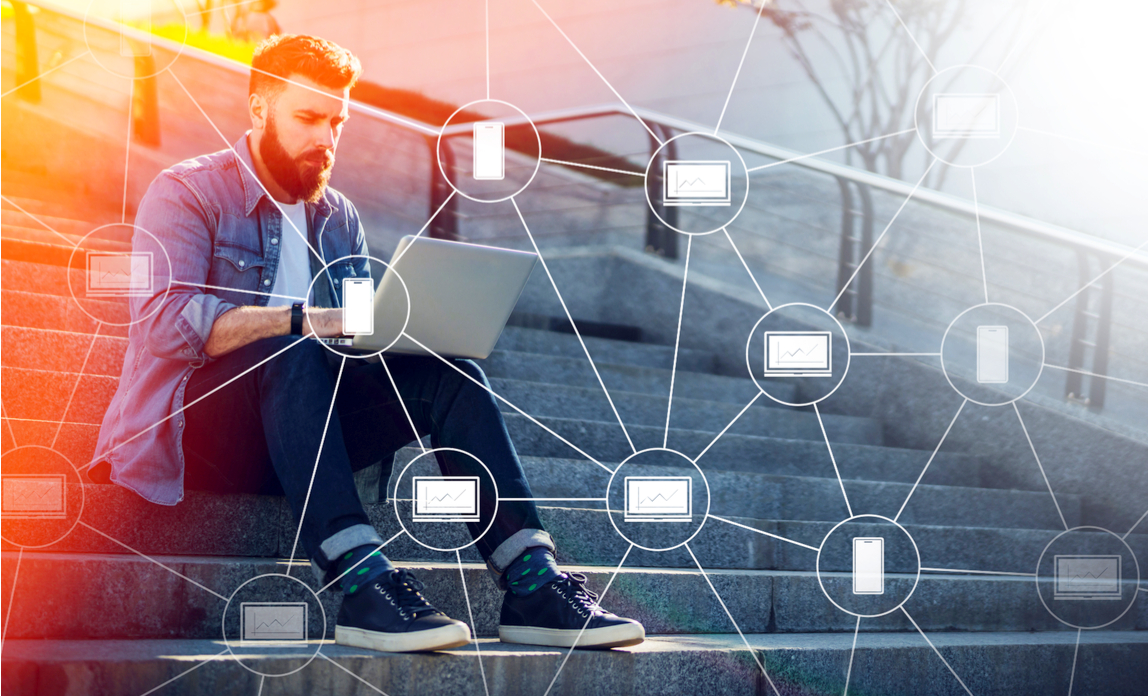 Many will argue that the pound has not been in demand since the result of the EU referendum vote was announced, but its recent decline against the Euro has been particularly pronounced.
In fact, the GBP/USD dropped two cents last week, after a survey from the Institute of Directors (IoD) revealed a 16% drop in confidence among UK business leaders. Around 44% of leaders attributed this to the uncertainty surrounding Brexit, with time fast running out for the UK to strike a deal for exiting the EU.
This declining sentiment is at odds with the growth of financial technology, which is enabling British businesses to become increasingly efficient and productive.
We've highlighted some of these technologies here, while considering how they impact positively on businesses.
Sage Pay
Business finance has become increasingly accessible since the recent recession, with a number of flexible lending products now available to SMEs.
The revolution has been underpinned by technologies such as Sage Pay, which is established as Europe's leading independent payment service provider. Adopted by financing groups such as Liberis, this progressive payment solution secures instant transactions across an array of channels, including online transactions and those completed through card machines.
It even safeguards payments taken over the phone, and has become a key technology in the ongoing fight against fraudulent transactions.
So whether your business is seeking out finance or looking to present customers with secure payment channels, Sage Pay is an advanced solution that offers considerable value.
Blockchain
No list of this type would be complete without including blockchain. While this distributed ledger technology remains synonymous with cryptocurrencies such as Bitcoin, it also boasts diverse appeal across a host of markets and business disciplines.
At its core, blockchain is an accounting technology, and one that is concerned with the ownership of assets and their transfer. In simple terms, blockchain creates a comprehensive and immutable list of transactions across an array of applications, creating transparent data and driving accountability in the process.
As a result of this, businesses can now use blockchain technology to create more accurate and accurate financial reports, which in turn translate into greater efficiency and profitability.
This also leads onto the efficient distribution of company assets, as stakeholders can work with exact financial figures and make the most of their business' growth capital.
Peer-to-peer services
We talked earlier about how business finance has become increasingly accessible, and this is part of a wider evolution that has made it easier than ever for SMEs to operate globally.
This is based on the development of peer-to-peer services, which have simplified processes such as borrowing and completing exchange transactions with people in different parts of the world.
Most importantly, a number of fintech solutions have eradicated barriers to entry and minimised the cost of doing business, reducing or even doing away with the fees typically charged by banks and middlemen when completing exchange transactions.
This has reduced the cost and efficiency of completing overseas transactions, and subsequently trading in the international marketplace. As a result, this market has become increasingly competitive, with both small and larger firms operating from a more level playing field.
Copyright © 2018 Article made possible by site supporter Victoria Harrison