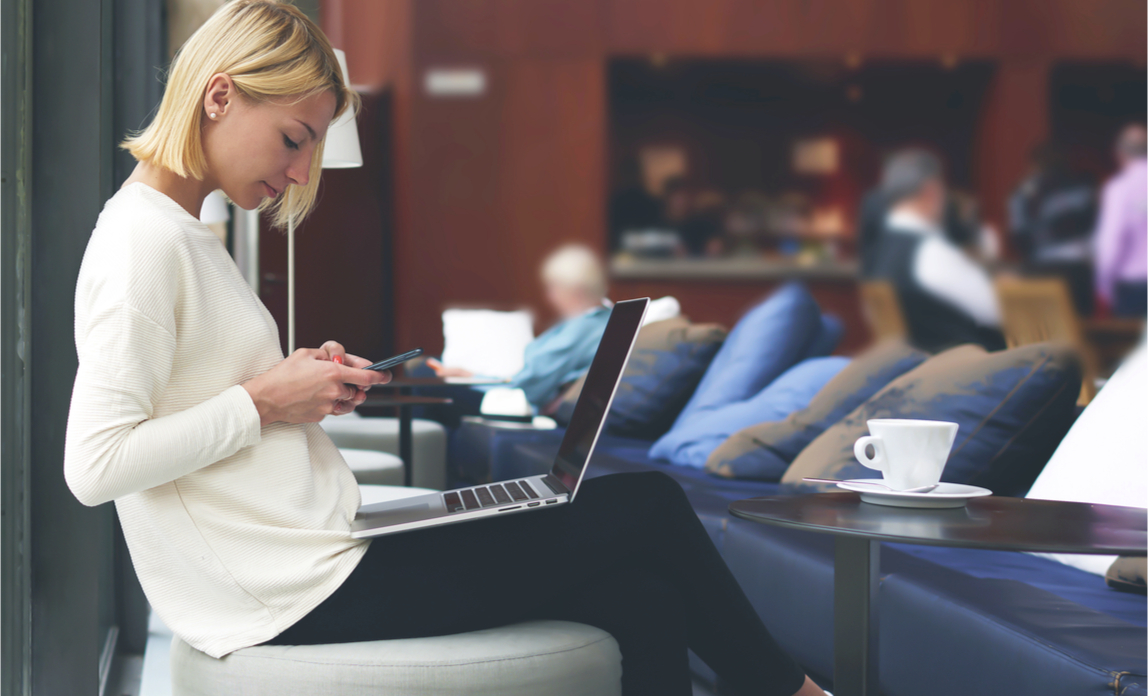 The internet and mobile internet-enabled devices have completely revolutionised the business world in a very short space of time - so much so that a workplace just 20 years ago would look entirely different to what employees expect in this day and age.
Here is a closer look at how business functions have changed due to technological breakthroughs such as smartphones and the Internet of Things (IoT).
1. The mobile consumer experience
Modern consumers rely heavily on their smartphones when they search for any kind of product or service. This means that businesses need to have a strong mobile web presence, with all their key information available and optimised for mobile - including opening hours, contact details and so on.
In many cases, consumers expect to be able to make purchases online on their smartphone - so if your business doesn't offer this functionality. you may be left behind.
2. Tracking marketing ROI
The internet age has also changed the way in which businesses market themselves - and how they measure the return on investment (ROI) from their marketing.
Phone call tracking can boost your marketing efforts, by revealing which specific digital marketing activities have led to sales enquiries being placed.
3. Enabling employees - anywhere
Mobile internet-enabled devices have completely changed the way in which many people carry out their jobs. A smartphone makes it quick and easy to communicate no matter where you are, and there are all kinds of apps that employees can use to streamline their role.
A big change in recent years has been the rise of remote working, where staff can work from home - or anywhere - with the use of an internet connection and cloud software.
4. Real-time inventory tracking
If your business relies on storage and warehousing, keeping track of your inventory is a critical yet challenging process.
The IoT simplifies the process of inventory tracking by connecting multiple products and processing devices to a single network - enabling your business to easily track and manage inventory in real time.
5. Big data
Data plays an enormous role in today's business world. The IoT allows much greater access to huge amounts of useful consumer data, as well as the ability to track how consumers use their devices.
When a business is able to analyse this data effectively, it can help them to make changes to increase sales, boost revenue and provide a better experience for customers.
These are just a few ways in which technological advances have transformed the business landscape almost beyond recognition. Modern businesses need to know how to get the most out of the latest tech, in order to streamline operations and stay ahead of the competition.
With technology constantly evolving and improving, there are sure to be many new innovations over the coming years - so it's important to stay current with the latest trends.
Copyright © 2019 Article was made possible by site supporter Victoria Harrison