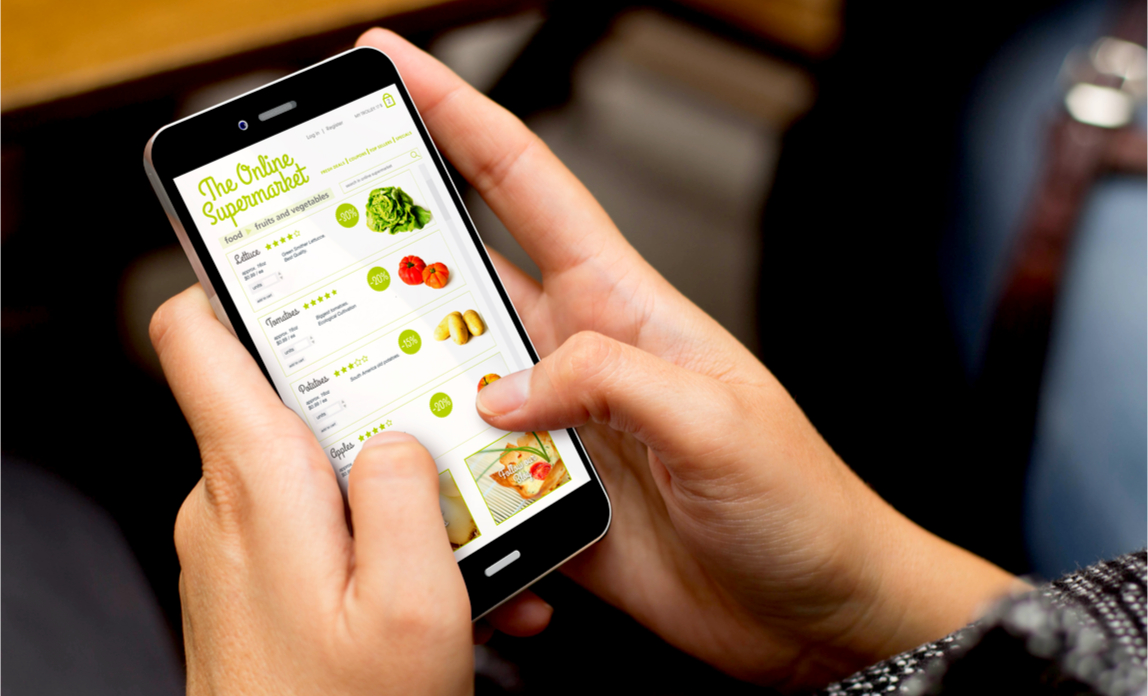 Well on its way to becoming the dominant form of online shopping, mobile commerce (or mcommerce) has accelerated by leaps and bounds over the past few years. Statista estimate that 50.31 million individuals in the UK now own a smartphone - more than 75 percent of the population.
What's more, mcommerce is the fastest growing sales channel, according to Worldpay's Global Payments Report 2018 - and experts estimate that just a few years from now, more than half of online sales will be conducted through a mobile device.
In light of these staggering figures, we ask: should your ecommerce site have a mobile app?
Are your shoppers primarily on mobile?
If the majority of your traffic is being conducted through mobile devices, you're likely to do even better if you have an app. After all, once shoppers have your app on their device, you can more readily employ marketing techniques such as push notifications and targeted sales to entice conversions.
Furthermore, if they're already using their phones to shop with you on a regular basis, encouraging them to download your app is likely to get better results. After all, when people are shopping randomly, they're more into finding the item they're seeking than pledging their loyalty to a particular seller.
However, once they find themselves shopping with you on a regular basis, your invite to install your app has a better shot. So, in addition to checking the volume of mobile traffic you receive, you should also be looking at how much of that mobile traffic is repeat business.
Less costly alternatives
Developing a mobile app for your ecommerce store can be a costly undertaking. Meanwhile, whether you're selling ebooks online with a platform like Shopify, selling professional services, sporting goods or anything else really, a responsive site will look almost as good on mobile devices for less money.
Another way to get many of the benefits of an app - without the expense of developing one - is the progressive web app. They're responsive, connectivity-independent, self-updating and searchable, so they can also benefit your SEO efforts - something an app cannot do.
So what's the best move?
The downside of the latter two strategies is they typically don't return the same rate of engagement you'll get when a customer downloads your mobile application. You'll also benefit from a lower basket abandonment and longer shopping sessions. Even better, app-based customers spend more.
Your shoppers will also enjoy faster, smoother and more secure checkout, advanced personalization of their experiences and location-based recommendations and services.
However, as good as all of that sounds, you'll have to convince shoppers to download your app and install it on their devices before you can grasp that grail. Next to the development cost, this is the single largest challenge.
Meanwhile, shoppers can get all of the functionality of your site without taking that extra step with a responsive site or a progressive web app. Plus, you'll encounter less initial resistance from them.
Still, with all of that said, you'd offer both in an ideal world - using one of the latter strategies to lure customers into your fold, and persuading them to install your dedicated app once they've already been swayed by your charms.
It's the smartest option - if your budget will let you take it.
So, should your ecommerce site have a mobile app?
If you can comfortably afford to develop your app, a significant portion of your traffic is mobile and a substantial number of those people are repeat customers - yes, absolutely.
Copyright © 2019 Jake Anderson, self-proclaimed gadget freak and tech writer