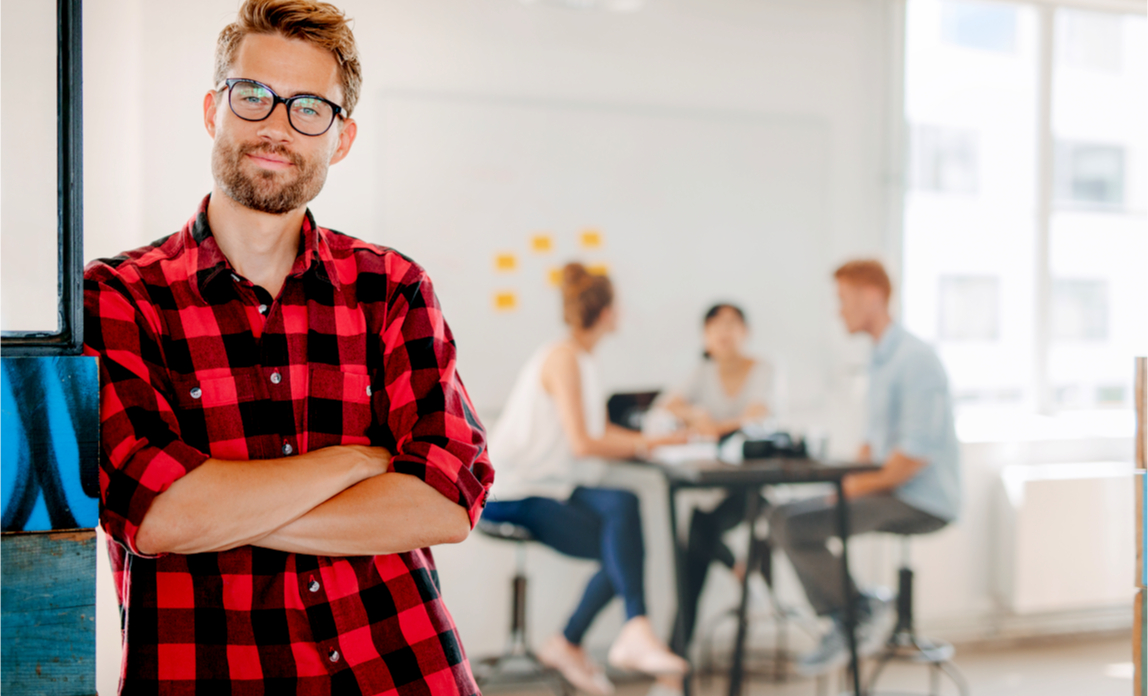 If you're looking to kick-start your career in tech, or bring your own digital product to market, you're going to want to find yourself in one of the UK's best cities for tech growth. You may assume London to be the best choice, but there's more to the UK than just the capital when it comes to embracing innovation.
Here are the six best cities for ambitious tech businesses in the UK.
Cambridge
The tech-scene in Cambridge is positively booming! While you may assume that it's mostly start-ups setting up camp in Cambridge, it's simply not the case. Apple has an AI outpost in the city, Microsoft has set up a research lab there, and even Amazon has been doing business in the area.
So, why Cambridge? The world-famous university produces outstanding talent, and this combined with excellent transport links to London make Cambridge a great choice for tech companies. It's not hard to see why this university town is making waves.
Birmingham
Thanks to its exploding fintech industry, Birmingham is firmly on the list for tech growth in the UK. Home to companies including Oxygen Finance and Deutsche Bank, there is an abundance of opportunity for financial tech firms and a wealth of talent. Approximately 38,000 people work for one of Birmingham's 6,000 tech companies.
The city's four universities are a huge draw, and thanks to developments such as Silicon Canal which hosts meetups and events, Birmingham has become a real player on the tech scene.
Want to go and see what it's all about? Book your car hire in Birmingham and soak up this diverse and inspiring city.
Reading
Reading is home to a number of international tech companies – we're talking big names here. Microsoft, Huawei, Oracle and Cisco Systems are all in operation in Reading and workers enjoy the second-highest average tech salary in the UK of £53,255.
Thanks to the influx of big players, many newbies and start-ups see Reading as the ideal base for their business, creating some 45,000 tech jobs. Located close to London and with many students among the population, it's not hard to see why Reading is booming.
Manchester
With over 60,000 tech jobs, Manchester boasts the UK's 4th largest digital turnover. The tech scene is predominantly focussed around IoT, security and data analytics, with companies including AccessPay setting up their base in the city. Cisco has also recently launched a new innovation hub called 'My Idea'.
Alongside tech businesses, Manchester is also home to fashion giant Boohoo and AO, both of which put Manchester on the map as a city that means business.
Brighton
Whilst Brighton might be best-known for its art scene, the city is also an up-and-coming player in the tech stakes. Opportunities here are generally within the media, gaming and digital sectors with many creative roles available.
American Express is a major employer, as is Brandwatch, and let's not forget the yearly Brighton SEO event which brings in digital marketers from all around the UK.
Liverpool
Liverpool's tech scene is growing fast, and is definitely one to watch. This vibrant city boasts a booming start-up scene with over 23,000 digital-based jobs, and growth that is predicted to skyrocket thanks to government funding and investment. The affordability of housing combined with a high quality of life is a major draw for young people looking to kick-start their career or launch their own business.
So, which is the right city for you?
Copyright © 2019 Article was made possible by site supporter Rachael Matthews