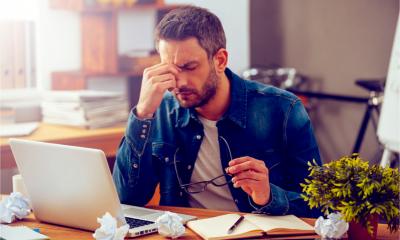 Running a small business is no mean feat. From raising the initial financing to get the business off the ground to fulfilling orders, each stage needs to be meticulously planned. However, it's not possible to foresee every possible hurdle so you need business to adapt to challenges if it is to survive.
These days, all businesses need to manage and protect customer information. Remaining compliant with data rules should always be top of mind and the good news is that businesses agree. Our recent research found that small businesses are aware of the importance of data protection – 62% say it is a concern and more than a quarter (27% ) identify it as the most important issue in their business.
Yet, there is no doubt that collecting and storing customer data is a difficult task. Remaining data compliant is a challenge for all organizations but can be especially difficult for smaller businesses where the impact of a data breach can be crippling. Because of this, almost a third (29%) of respondents believe they would benefit from outsourcing their cybersecurity needs to stay compliant.
Breaches seem inevitable
It is no secret that data breaches are becoming more frequent. However, the number of breaches experienced by small business is growing at a faster rate than for larger firms.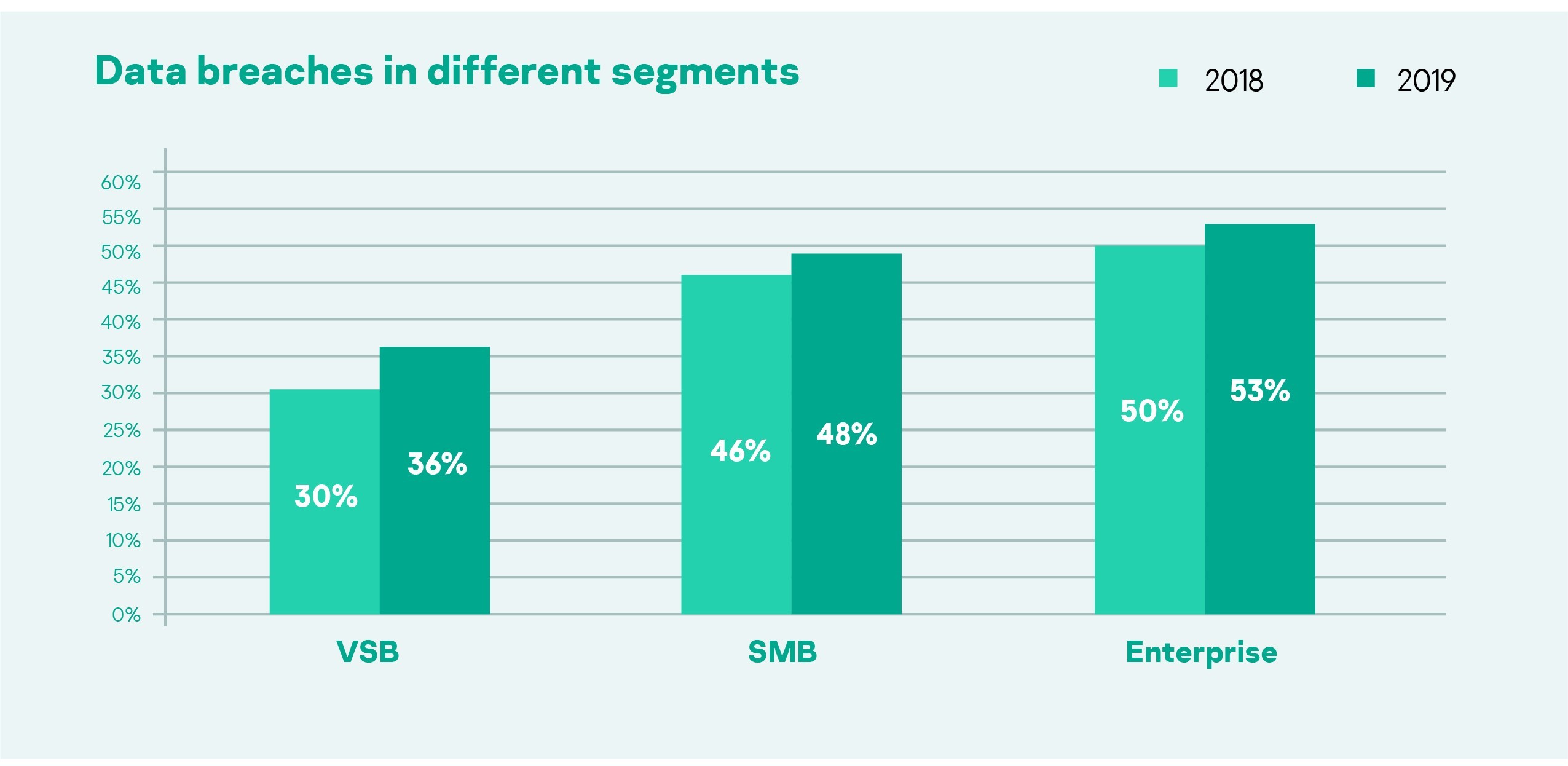 Armour-plating for your business IT
Malware, fraud and other cyber threats can bring a small business to its knees. Protect your firm and its data with Kaspersky's best-in-class security suite - save 40% today.
Understanding the risks from data breaches
As the rise in data breaches shows no sign of abating, it is important that small businesses understand why they could be vulnerable to an attack.
Of businesses that experienced a data breach, more than a quarter (28%) admitted they didn't have appropriate IT solutions in place. The same amount admitted that the business lacks internal IT knowledge and experience. Another interesting finding is that more than a fifth (22%) did not have a policy to regulate, or restrict, access to internal infrastructures by a third party.
Our survey also suggests that small businesses may feel burdened by the added expense of corporate-grade IT. For example, a quarter (25%) admitting to using home versions of security software to protect their business despite business-grade software delivering a far more comprehensive level of data protection.
Planning data protection
The best way to avoid a breach, and any resulting fines, is to plan accordingly and ensuring you adopt the right security measures. Here are our five top tips:
Teach employees cybersecurity basics. For example, do not open or store files from unknown emails or websites and do not use personal details in their passwords. In order to ensure passwords are strong, staff shouldn't use their name, birthday, street address and other personal information.
Remind staff of how to deal with sensitive data. For example, only store it in trusted cloud services that require authenticated access and do not share data with untrusted third parties.
Enforce use of legitimate software downloaded from official sources.
Make backups of essential data and regularly update IT equipment and applications to minimise vulnerabilities that could cause a breach.
Enable security solutions, such as Kaspersky Small Office Security, to protect sensitive data and secure financial transactions, as well as safeguard user credentials.
Copyright 2019. Article made possible by Kaspersky.