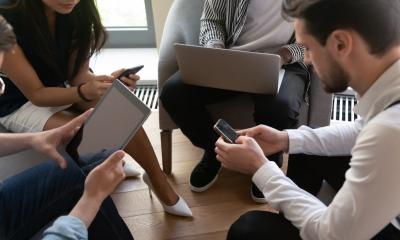 If you work in business, you've probably heard of Microsoft Dynamics 365. Used widely by many companies, it is a cloud-based business applications platform that combines components of customer relationship management and enterprise resource planning, along with productivity apps and AI tools.
If you haven't used Microsoft Dynamics 365 before, you might not be aware of the benefits it can provide for you and your company. Microsoft Dynamics deployment should be undertaken by a certified Microsoft Dynamics Partner. So, what are the benefits of using Microsoft Dynamics 365, and should you be using it to improve your business?
The basics
If this is all fairly new to you, you might be wondering what Microsoft Dynamics 365 actually is, and why you have been advised to use it. It is an integrated Microsoft solution for businesses with fewer than 300 employees, it collaborates fully with Office 365 and provides advanced security features. Some of the features include:
Cloud-based, instead of your local computer or device
web versions of Outlook, Word, Excel, PowerPoint, and OneNote
email and calendaring
file storage and sharing
teamwork and communication
security and compliance
support and deployment
desktop versions of Office apps for PC and Mac
tools to build and manage your business
How does it differ to Microsoft 365?
Understanding how it is different to Microsoft 365 can be confusing, but there are some very significant differences. Whilst Microsoft 365 is a cloud-based solution which provides subscription-based access to productivity apps such as Word, PowerPoint, Excel and Outlook, Microsoft Dynamics 365 is a bundle of services that includes Microsoft 365 in addition to the many excellent features listed above. Therefore, Microsoft Dynamics 365 is a more progressive, feature-filled business solution which expands on what Microsoft 365 already has to offer.
Benefits of Microsoft Dynamics 365
There are many benefits to using Microsoft Dynamics 365 for your business, as it has a huge range of features as mentioned above. So how can Microsoft Dynamics 365 improve your business?
Productivity: the many features and tools included in Microsoft Dynamics 365 allow your employees to be much more productive. Once installed, it's easy to use and can help you to develop a deeper understanding of your business - from sales and customer acquisition, to customer service and back-end operations.
Financially sensible: you're probably already using Office 365, as this is the leading program for most businesses. Therefore, one of the benefits of Microsoft Dynamics 365 is that it comes with these basics already built in. You then get all the additional features and tools of Microsoft 365 on top.

Nicola Wright at NigelFrank.com looked into the financial breakdowns of Microsoft Dynamics 365 and created the ultimate guide to pricing. Essentially, the way to break down costs is to determine which plan best meets your needs and working out how many users will need access. The flexibility to purchase apps individually and develop a solution from scratch that bests meets your needs. This means it can be sensible option for a business that wants to grow cost effectively.
Collaboration: Microsoft Dynamics 365 sells itself on being a great tool for collaborative working. For example, it uses portals which allow partners to be given secure access and provide input on projects. It can also provide mobile access, which is excellent for those who work on the move.
Advanced security: as Microsoft Dynamics 365 encourages collaboration, it also provides excellent security that ensure that only the right people can access the right files. The security can be classified as:
system level access: restricting which people get access to each part of the system
entity and record level access: restricting what entity and records within the entity the partner can access, read and edit
document access: which restricts access to documents and allows to add new documents
device access: which determines what devices can be used to access and update data
Deploying Microsoft Dynamics 365 via an IT support company
The thought of deploying Microsoft Dynamics 365 might be a little daunting. If you operate a large business with multiple employees and computers that need access, it might feel like a large-scale operation. If you run a small business at the other end of the spectrum, you might not be sure whether it's worth it.
However, if the benefits outweigh the negatives, consider using a specialist and trusted Microsoft Dynamics 365 partner who will understand all the features and will know which ones will benefit your business. They can guide you through the process and make it as seamless as possible. There will be various factors to consider, and they will talk you through them. This might include:
licensing options meaning you only pay for the features that you need
tailoring features to suit the specific needs of your business
considering how Microsoft Dynamics 365 can help to build your business in the future
upgrading your current set up or implementing an application from scratch across the whole organisation
Your Microsoft Dynamics 365 partner will understand any concerns you might have, can build a functional specification document, host internal training sessions for your employees and help to transform your business.
Copyright 2020. Featured post made possible by Infinity Group