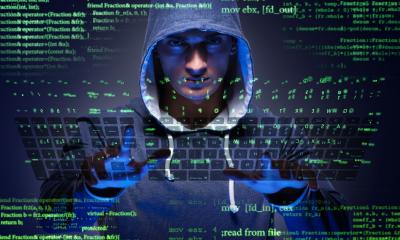 Many firms make the mistake of believing that only larger operations are at risk of cyber attacks - but this is unfortunately not the case. According to SCORE, almost half of all cyber attacks in the US are directed at small businesses. What's more, the frequency is estimated to increase as years go by.
Recent research suggests that a business falls victim to a ransomware attack around every 40 seconds, and that we will see this increase to every 11 seconds by 2021. An increased level of threat demands improved levels of security.
A data breach can occur for many reasons, including improper configuration, social engineering, malware or application vulnerabilities. Improving your IT security infrastructures will help reduce the risk of your data being compromised.
1 . Authenticate your users
To create a robust security solution, the first step is to improve your authentication methods. Each user who accesses your network should be asked to prove their identity multiple times to ensure increased protection.
Implement a multi-factor authentication system, involving two or even three steps. Step one should require a complex password and step two should back this up with a numerical code. The code can be received via an electronic device that the employee has access to, such as a phone.
An optional third step often relies on using biometric traits for system access, for instance thumbprints or voice recognition. With such robust authentication methods in place, you can ensure that your users are legitimate.
To help staff to use complex passwords, try using password manager software. A password manager stores all your passwords in one account, accessed by a single master password. Once inside your account, simply copy and paste whichever password you need.
2. Implement MDM
Mobile device management, or MDM, is software which allows you to view and control your system as accessed via specific endpoints.
Using MDM is particularly useful when operating bring your own device (BYOD) policies. Such policies are handy to allow employees to work remotely from whichever device they please. Yet to access the benefits of BYOD, it's vital to have a good MDM policy in place.
Using MDM, you can control and access the whole of your network. You can remove access to unsuitable sites, update firewalls and wipe data when devices are lost or compromised.
3. Use cloud security software
You're likely operating within the cloud, and if you're not, making the switch is beneficial from a security perspective. Every cloud computing system offers in-built security features, but despite this it's advisable to invest in additional cloud security software for the highest level protection.
There are plenty of cloud security providers out there to choose from. With a cloud security package, you'll get top antivirus software and malware protection to keep your data entirely secure.
4. Carry out an IT security audit
To improve the security of your IT infrastructure, hire an expert to perform a security audit. A security audit accesses your current system to expose the weak points. From here, an IT professional will be able to fix these weaknesses and offer advice for ongoing improvements.
New security threats emerge all the time, and so it's useful to have your security system audited and improved frequently.
5. Upgrade to the latest software
One of the simplest ways to improve the security of your IT system is to keep all your software up to date. Using old versions of software can put your system at risk in terms of bugs and security vulnerabilities.
It's generally easy to set up your software to update automatically. It's also useful to spend time reading up on the latest software solutions that are trending in your industry. There is much to be gained from keeping up to date with tech, and not just from a security perspective.
6. Get cyber liability insurance
In the worst-case scenario that you fall victim to a data breach, a cyber liability insurance policy can offer support. A cyber attack can result in downtime and loss of revenue, yet with a policy in place you'll be financially covered.
After a data breach, you might also require legal assistance, so it can be useful to have cyber liability insurance to support this. Policies will also cover the expenses of notifying affected parties, reimbursement for ransomware attacks, and digital forensics to identify any underlying vulnerabilities that you will need to address.
Lastly, investing in some extra training for your employees can be beneficial to help them understand security risks. When implementing new security policies, be sure to adequately communicate these to all staff.
Copyright 2020. Article was made possible by site supporter Jeremy Bowler