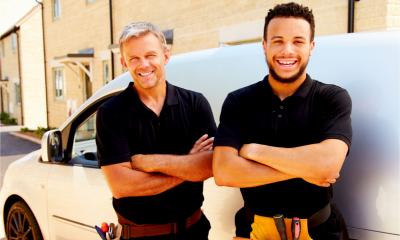 The latest pandemic crisis is likely to see the gig economy reaching new heights. Britain's booming gig economy had more than doubled over the past three years, according to pre-COVID-19 research from the University of Hertfordshire. It stands to reason that the gig economy - described as labour that is provided on a part-time, temporary and flexible basis - is likely to become widespread, with more people looking to supplement or replace their income.
The term 'gig economy' first became popular during the global financial crisis of 2008, when many people were struggling to make ends meet in the face of unemployment and underemployment. Nowadays you can find gigs across the entire spectrum of the pay scale, including at senior executive level.
Examples of gig economy jobs
The gig economy can be broken down into two broad categories:
Knowledge-based gigs: A growing number of firms are hiring skilled professionals for short-term projects that require a high level of specialized expertise. Think accountants, project managers, business analysts, designers, engineers, doctors – the list is almost endless. Industries that are using the services of knowledge-based contractors include finance, healthcare, IT, aerospace and transportation. The demand is being driven by the flexibility offered by the gig economy as well as a realization by companies that this is a low-risk way to engage top talent.
Service-based gigs: This is perhaps the more traditional face of the gig economy. Examples of service-based gigs include tradespeople, field service technicians, domestic helpers and delivery drivers.
Gig economy apps
Before we consider in detail specific gig economy examples, it's worthwhile taking a sidestep to look at gig economy apps. Well-known names include Upwork and Freelancer. However, there's such a proliferation of online marketplaces now that there's pretty much a dedicated site for every occupation or business need.
There's no doubt that technology has made it easier for buyers and sellers to connect in the gig economy. And the numbers of professionals taking the plunge into the gig economy has also been driven by changes in technology which enable workers to telecommute, connect, collaborate and run a business all from their living rooms or the local coffee shop. The modern intranet – that's secure, reliable and the ultimate small business 'uniter' has also played a major role in connecting both the internal and external dots.
Advantages of the gig economy
For individual freelancers and contractors, the advantages of the gig economy are irresistible. From being your own boss, flexibility in determining your own work hours and location through to a better work-life balance, the gig economy has much to offer those of us who feel shackled by the rigidity of the 9-to-5 set up. The gig economy makes it easy to set yourself up as an independent consultant or contractor without the need for any great investment of capital. A computer and smartphone are often the only tools of the trade you need.
And when it comes to small businesses, there are also some big pluses. When budgets are tight and internal expertise can be limited, the gig economy provides a solution for many of the problems facing small businesses.
If you can't afford the hefty fees of professional firms or permanent workers or you are facing an issue or problem that requires specialist expertise and knowledge, then the gig economy is the way to go.
What's more, using the gig economy transfers the risk from the organization to the individual. Traditional jobs with salaries, benefits and on-costs are not always the best model for small businesses - particularly in the face of a major economic downturn. And when it comes to delivering specific projects requiring specialized knowledge and expertise, it can be more cost-effective to offload the risk and responsibility for delivery to a freelancer or contractor.
Disadvantages of the gig economy
From the perspective of a small business, one major disadvantage is the murky legal status of freelancers. What happens if they don't deliver on a project or the quality is not as you expected? It is possible to download and use standard contracts but these may not be sufficient to cover you when things go seriously wrong.
In addition, you need to be careful about the tax status of gig workers. Long-term freelancers or those that are working full-time or using company-owned equipment and office space may be classified as an 'employee' rather than a contractor. And so, it's worth checking the employment status and tax implications of any gig workers you use.
Another disadvantage for small businesses is the time spent onboarding new freelancers and bringing them up to speed with the business and how it works. Plus, contractors can be located in different towns and cities making ongoing communication and collaboration a challenge. Many organizations use a company intranet as the solution to onboarding and communication issues. An intranet is also the perfect platform for real-time collaboration especially when utilizing embedded G Suite or Office 365 apps.
The future of the gig economy
There's no doubt, the gig economy will form a big part of our post COVID-19 future. In fact, the digital workplace combined with the flexibility and freedom on offer could well see the gig economy expand to become the de facto economy.
Access to shared files, instant messaging and collaboration tools via a cloud-based intranet such as MyHub will fully support remote teams of gig workers enabling this new way of working to take off.
Copyright 2020. Featured article made possible by Susan Bowden of MyHub - providers of cloud intranets that can support working and collaborating with freelancers in your business. Get your free demo or 14-day no obligation trial today!