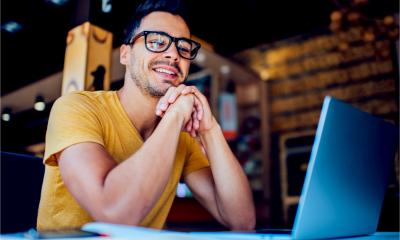 More and more start-ups and small businesses are turning to cloud-based telecoms providers in place of traditional business phone systems. There are numerous benefits to such a switch, not least of which you are no longer tied to a lengthy contract. Other benefits include the ability to work from multiple locations using desktop and mobile apps. Cloud-based systems also offer quick and easy account administration, killer features as standard, and you can seamlessly integrate them with the tools you already work with via integrations.
So, is it time you switched to a cloud-based telecoms system?
Greater flexibility
With remote working, hot-desking and flexi-time becoming more popular in the workplace, there is a strong argument for implementing systems that give employees more freedom and flexibility in where and how they work. Your business phone system should be no exception. 
Apps and devices
The rise of bring-your-own-device, remote and flexible working methods means that staff could be working from numerous locations and on a wide range of different devices. A cloud-based system allows users to sign in on multiple devices so they can decide how they want to access the system. So, whether you are a Windows, Mac, IOS or Android user, you can still use your business phone and take it wherever you go. 
Choose a number to suit your business needs
The global nature of business means that small businesses increasingly have an international presence. Businesses have to think carefully about what their phone number says about them as a business. You might decide you want a local number to reflect your geographical location but if your customers are based further afield, a national or international number might be more suitable.

When moving to a cloud-based business phone system, you might decide you want to keep your existing number. You can port your number to the cloud-based system or choose an alternative that suits your business better. Local, national, international, premium and mobile numbers are all available. All you need to do is decide which best meets your needs.
Increase operational efficiency
A cloud-based phone system, such as CircleLoop, can help your business achieve considerable efficiency and productivity savings. Many of the features make most menial tasks a thing of the past. Whether you are a start-up or an established business these features will benefit you.
Call routing
Team ringing lets administrators set up teams so inbound calls can be routed to the right people. You can also control inbound calls by number, user or team. 
Dynamic caller ID
If you have multiple numbers, the dynamic caller ID allows you to choose the phone number you'd like to dial-out. This functionality is perfect for people who are part of multiple teams or businesses.  
Live activity feed
The user interface displays a live activity feed. Your account activity syncs instantly and appears across all your apps, helping you keep track of your calls. 
Out of hours routing
No business can afford to miss sales enquires. You can set the days and times you are available and re-route calls to another team, caller menu or external number so you never miss an opportunity again. Voicemail messages can be converted to text and sent to your activity feed or as an email - meaning you don't have to spend time listening to voicemail.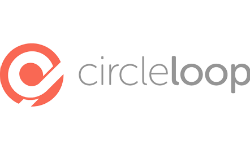 Get a modern cloud phone system that's loaded with killer features - business numbers, call recording, voicemail transcription and analytics - all included as standard.
Help your business grow
As your business grows, you need a service that can keep pace. CircleLoop is self-service, allowing your account to grow with your business. 
User management
Adding users is quick and easy. The flexible packages allow you to vary your package based on your usage. You can choose pay-as-you-go or unlimited. The apps allow you to manage each user account and permissions at an administrator-level. As your team grows, you can give other employees admin privileges meaning you can delegate the management of other user accounts to your team leaders or managers. 
Instant number setup
Any CircleLoop number you add to your account is live and ready to use instantly.
Facilitate teamwork
Every user gets their own conference room meaning that can arrange group calls with ease. 
Contact sharing
Synchronise your contacts. You can choose which contacts you want to share with your team allowing you and your team to get to work straight away. 
Take advantage of integrations
The CircleLoop desktop and mobile apps seamlessly integrate with a wide range of other tools. Currently there are over 20 integrations including Hubspot, Zoho and Zapier meaning it will work alongside the tools you may already be using.
Copyright 2020. Featured article made possible by CircleLoop