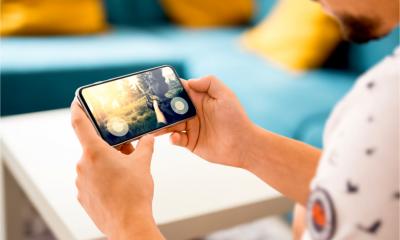 The coronavirus crisis has led to a boom in the mobile gaming app industry. Quarantined customers have been turning to digital distractions in greater numbers and the industry is seeing longer game sessions than in previous years. As a result, mobile gaming revenues are on the rise. Globally, daily in-app purchases have increased by nearly 20% since the start of the pandemic. Compared to last year, there have been nearly 80% more mobile app installations.
With this growing market, mobile game application development teams need optimal testing solution to meet high-quality expectations. There are several mobile application testing solutions that support game development. If you are interested in discovering how to build successful, modern mobile apps, read on to learn about mobile application testing solutions that support game development.
Crowd testing platforms
One mobile application testing solution which will support your game development is the use of crowd testing platforms. On most crowd testing platforms, you can create specific parameters for your tests and then check the results online. Experienced professional crowd testers use real iOS and Android devices to evaluate your mobile game's visual appeal and functionality. Because testers typically do not follow a test script, they are free to check the performance of your app with more variety.
Using a crowd testing platform will also give you the added bonus of a 'fresh pair of eyes'. In this way, you can get testing feedback on your mobile gaming application from outside of your development team before it hits the market. This further helps your streamline managerial procedures. Crowd testing platforms are one advanced testing solution for your mobile game application development team.
Black-box testing frameworks
With a black-box testing framework, you can optimise your mobile game app testing process. Black-box testing emphasises game functionality without looking into the underlying implementation. This approach focuses on the logic, design problems, graphic assets, and overall game usability. With these tools, you can create visual assets and infographics with impact.
One major open-source black-box testing framework provides full access to back-end APIs and DB from programming code. This allows you to use your preferred coding language and testing practices without an SDK or recompiling your app. In this way, black-box testing frameworks can streamline your mobile game application testing process.
Advanced DevOps tools
Advanced DevOps tools support your mobile game app testing within your existing development pipeline. JFrog features a set of advanced DevOps tools that work universally with major software technologies. They can accelerate the delivery of binaries securely through the software development pipeline. With end-to-end automation, you can optimise your DevOps pipeline. This supports automated testing once you have completed your quality assurance testing. In this way, DevOps tools provide quick and agile test execution and analysis. With advanced DevOps tools, you can maximise efficiency with automated testing for your development team's mobile gaming applications.
UI automation solutions
Adopting UI automation solutions is another way to support your mobile game app development lifecycle. These automated resources are essential tools which improve your user experience. UI automators are open-source frameworks which help automate interface tests using test scripts. Specifically, you typically use the JavaScript programming interface to designate actions to be performed on device UI.
UI automation solutions can help reduce the procedural efforts and time needed for mobile application development. There are different UI automation platforms for iOS and Android. Depending on your preferred launching mechanism, you should choose your UI automator accordingly. To ensure the thoroughness of the tests you conduct, consider working with a web designer or agency to achieve streamlined results. UI automation is an influential tool in your mobile game app testing process.
All-in-one studios
An all-in-one studio is another option which can streamline your team's mobile game app testing. Unlike most mobile user interface automation solutions, all-in-one studios generally support both iOS and Android application testing. With this cross-platform functionality, you can accelerate testing on multiple browsers. This means your team can reduce the time spent resolving issues with unstable tests. It also means you can allocate more time to assessing the quality of your mobile app.
With the easy-to-use tools offered by all-in-one studios, you can typically create efficient modular automation scripts to achieve your efficiency goals. All-in-one studios are a supportive, reliable testing solution for your team's mobile gaming application development pipeline.
In conclusion…
There are several mobile application testing solutions which can support your game development. Crowd testing platforms can help you streamline managerial procedures with outside professional testing service providers. Black-box testing frameworks allow you to use your preferred coding language while emphasizing logic, design, and usability. Advanced DevOps tools can accelerate binary deliveries and provide agile test execution. UI automation solutions can also reduce testing procedural efforts. And finally, all-in-one studios support both Android and iOS application tests.
Copyright 2020. Featured post made possible by Daniel Bailey