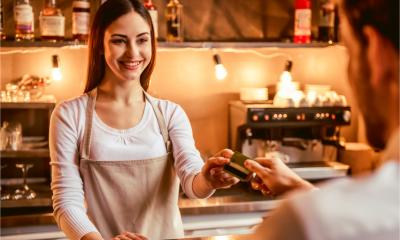 As a small business or start up company, there will be a lot that you will need to pay attention too if your business is to survive and thrive. The six well-known functional areas of business management consist of: marketing, strategy, human resources, technology and equipment, operations, and finance. As the head of the company, you need to stay up to date on everything is going on within your business and on developments and issues externally that can have an influence on your business.

This might sound daunting. However, you needn't to worry. There is a range of easily (and sometimes freely available) tools that can help you stay on top of the tasks you need to fulfil.
Financial department
Cash is the lifeblood of any business. If you have cash flowing out of the business than coming in, it won't take long for your business to fold. For this reason, your finance department plays a critical role in keeping your business afloat. That isn't to say that other departments aren't important. Depending on the type of business you run, the success of other departments may have a greater influence on the future prospects of your firm. But your financial department, without a doubt, is certainly a key function within the business.
In order to get paid as an employee or even as the business owner, your business needs an income. Your business income will stem directly from customer expenditure. Your customers could be individuals, households or even the government. Regardless of who your customers and clients are, your financial department will manage all income and expenditure.
One of the most frequently asked small business questions is 'How do we work more efficiently?' The answer is really quite simple.
Every now and then, another company shares its secret and tips you off about a great new tool. In other cases, it's an advertisement or accidental recommendation that uncovers a great tip or tool that saves you time and money. Whether it is a SumUp card machine or SAP, it is really worthwhile invest some time to investigate what apps and tools are out there that could be useful for your business.

SumUp is a card reader for payment transactions. SAP on the other hand, is enterprise software that is convenient for your database storage and relates to business operations and customer relations.
It's wasteful (and potentially fatal) to lose time trying to run your business single-handed with outdated tools. Handy new apps and tools are constantly entering the market that can improve your organisation's performance, for example, by helping you become more productive, by saving time or by reducing the amount of repetitive admin you have to do.
There are lots of tools that can help improve your company's performance. And while it's totally fine to do the work yourself, just make sure you don't use an inefficient or outdated tool when deciding which app or tool to use one. New and updated tools are entering the market all the time and it's likely that newer tech will offer you more advanced features that will save you time and money.
copyright 2020. Featured post made possible by TheTechHeadlines