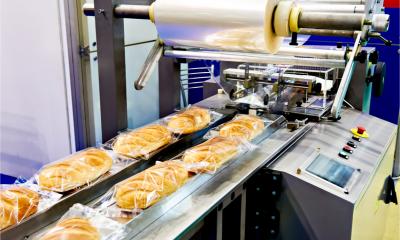 This is a sponsored article.
If you have recently opened a company or started a new business, it's quite possible you will need flexible packaging solutions. When you look for a packaging company to handle your product packaging, you will come across a wide range of packaging companies. So, you need to understand how the companies differ from one another to make it easier to choose the right one for your business.
This article gives you detailed information on flexible packaging, its advantages, and tips to choose the right packaging company for your business.
What is flexible packaging?
In case you are not acquainted with the term flexible packaging, let us explain it to you in simple terms. Flexible packaging means packaging items using non-rigid materials. This means the packaging is more customisable and economical. This method makes use of different types of flexible packaging materials, such as pliable containers, foil, paper, plastic, etc.
The advantages of flexible packaging
Flexible packaging is emerging as the most popular type of packaging. It adds marketability and value to food products and multiple other items, combining superior qualities of film, paper, aluminium foil, and plastic to deliver protective properties while employing the minimum amount of material.
The reasons why the flexible packaging sector is growing at such an impressive rate are:
It maintains the freshness of the products and extends their shelf life.
Flexible packaging, being lightweight, makes it convenient to transport, open, store, re-seal, and carry. Thus, comfort of the consumer is of supreme priority.
It enables the products' visibility, thus making the consumer happy during the purchase.
This type of packaging needs less energy and water, and also produces smaller amounts of greenhouse gases.
Tips for choosing a reliable flexible packaging company
Selecting an experienced and affordable flexible packaging company can be challenging for new businesses. So, what can you do to avoid losses and find the right flexible packaging manufacturer?
Research the company - Finding out as much as you can about the company is essential. If qualifications, experience, or industry accreditation is lacking, you cannot guarantee the quality of their products. In today's competitive market, supplier research is key.
Check the company's reputation - When assessing a packaging company, visit their official website to check their reputation. Read reviews on Google and other review sites to find out whether customers are satisfied with their services before settling on a company. If the quality of products is good, most customers will give positive reviews.
Ask about their production technology - Before engaging a flexible packaging service provider, you must have clear understanding of the production technology they use. If the manufacturer is employing the latest packaging technology and materials, you should look for another one. Visit the factory and find out for yourself about their production machinery and tools.
Conclusion:
As opposed to traditional packaging, flexible packaging is a cost-efficient and greener alternative. We hope you found our article on flexible packaging strategies useful and informative.
Copyright 2021. Sponsored post made possible by Schur.