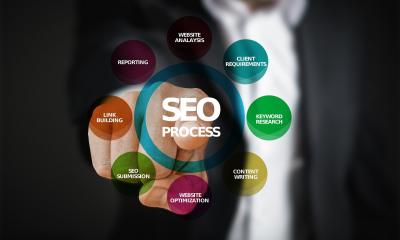 It's a big internet out there. That's why it's called the World Wide Web. You're one business in a sea of others, in your locality, in your niche, your industry; in your region, your country and the world. The trick is to get heard above all that noise. That's why many people employ SEO consultancy services. Having expertise on-side is one way to give your company the advantage over your competitors.
But in recognition of the fact that SEO is a major factor in a business's success online, there are a wealth of companies out there offering SEO consultancy services. What mistakes do people make when choosing such a firm? The first is that they compromise on budget. Yes, we all want results at the cheapest price possible. You'll see some apparently great offers for SEO services from companies offering bargain backlinks and high numbers of followers on social media sites such as Twitter or Facebook. But if those links are not high quality and relevant, Google WILL penalise you. If those followers aren't real people with a genuine interest in your products and services, then you can be sure as anything that they aren't going to be buying from you. And while you may reach the top spot in the search engine rankings, you won't stay there long. The second error businesses often make is allied to this: they opt for an SEO firm that promises quick results. SEO is a marathon, not a sprint; and you need players with stamina to see you through to the end of it. For that, you need an SEO agency with a long-term plan for your company.
Because it takes time to see the fruits of a good SEO company's labours. And those labours need to be concentrated over several areas, which brings us to the third mistake made by some companies: only seeing part of the picture. Yes, a few authoritative backlinks are a valuable contribution. Using social media correctly to gain followers is another. But aspects like these need to be part of a wider strategy to increase the visibility of your website. By the same token, though, every business is unique and begins its SEO journey from a different starting point. So, the fourth mistake is employing an SEO company that offers a one-size-fits-all service. You should expect any SEO expert worth his or her salt to carry out a full audit of your existing internet presence before suggesting a detailed, targeted plan to get you where you want to be. They should share the results with you and give you active recommendations on where they will target their efforts – and your budget – to improve your rankings and the results that you will see. Otherwise, you could well end up paying for services you don't need or that replicate work you've already done.
SEO consultancy services are worth their weight in gold if you choose them with care and avoid the four common mistakes mentioned above. So, before you hire an SEO expert to work on your web presence and visibility to potential customers, make sure you have it clear in your own mind what you are not looking for.
Copyright 2021. Article made possible by site supporter Jeremy Bowler.