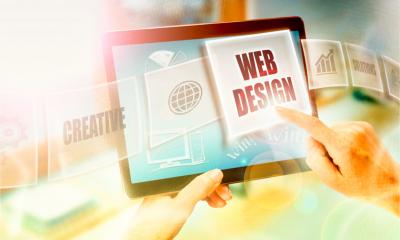 These days - and especially since the coronavirus pandemic struck - consumers increasingly transact with companies online. Google receives more than three billion searches per day and this number keeps increasing. This is why it's critical that small businesses start to build an online presence.
A website can help present your business in a favourable light, increase the number of leads you generate, and boost the revenue you make with those leads.
This article looks at four tips you can utilise to create a positive online presence for your business, increase your website traffic and boost your lead generation efforts.
1 Build a site
When creating an online presence, your first port of call should be creating a website. You want to redirect all your online impressions to your website, where you can eventually convert them into a lead and make a sale.
You can quickly build a website using WordPress; it's a simple, affordable platform with state-of-the-art software and plugins. You can do this using an ordinary workstation PC and still get professional looking results. Your website needs to be clear and transparent about what you offer and what your pricing is.
2 Use social media
Social media has the power to generate incredible amounts of revenue for modern businesses. You can use platforms such as Facebook, Instagram, LinkedIn, TikTok, and many more depending on where your target audience congregates.
Social media makes it much easier to reach the correct target market for your specific product or service. When you market to appropriate individuals, you will begin to convert leads into sales. By using Facebook ads, you can also pay for impressions to drive potential customers to your website where you can sell your business to them.
3 Incorporate SEO
SEO is the process of increasing the quality and quantity of online traffic by using organic search results. When your website ranks highly for industry-related keywords and search phrases, your product meets customer needs, and your pricing is correct, you can be sure you will have your hands full with leads from potential customers. That said, SEO best practice and techniques are constantly evolving. You should consider employing professional Search Engine Optimisation firms to boost your online presence.
4 Google Ads
You can use Google Ads to grow your business online. Google Ads is a marketing strategy where you pay Google to display your business ad when relevant keywords are searched. Google Ads can deliver an instant boost to your website traffic. You can convert these new website visitors into new sales and repeat customers.
Conclusion
By using these methods, you will be well on your way to developing an online presence for your business that reaches more online customers. The more you market your business online, the more brand exposure you will receive resulting in more sales. The move to ecommerce and online marketing shows no sign of slowing, so ensure your business takes advantage of this opportunity.
Copyright 2021. Article made possible by site supporter Jeremy Bowler.