Development tools are must-haves for every developer. From coding to building a website or application, they are vital for getting the job done while boosting efficiency and productivity. 
However, because there are so many development tools available, choosing the right ones can be tricky. 
To make the process easier, we've compiled a list of the top six tools developers need in 2021. 
Six must-have developer tools in 2021 
To achieve the best results, you need to use the right tools. They will help you work faster and more efficiently.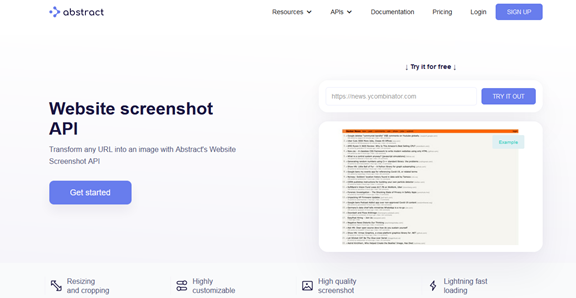 Abstract is a development tool that helps you automate your tasks. It comes with a suite of APIs that simplify your processes. These include:
IP Geolocation which enables you to acquire information about any IP regardless of the location.
Email verification to quickly verify emails.
Phone validation for validating phone numbers globally.
Web scraping for gathering data from any website. 
The benefit of using the Abstract APIs is that you can get more done in less time by automating time-consuming tasks and eliminating repetition so you can complete projects more quickly and simply. 
One of the unique features of the Abstract development tool is its ability to help you verify an email address in JavaScript using regular expressions through its Email verification API. 
With a few simple clicks, you can check if an email address is written in the correct format, if it's disposable or if it is hosted on a free service.  
If you need more help on validating emails with JavaScript, Abstract's JavaScript email validation guide is an excellent resource.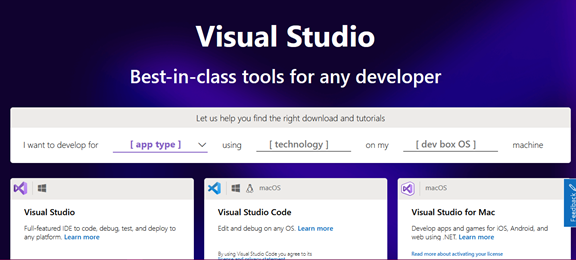 Microsoft Visual Studio is one of the best software development tools. It helps you write code quickly and make corrections or improvements efficiently by providing warnings and suggestions. 
You can pause code execution and debug the code you've written with Microsoft Visual Studio. You can correct errors with a few clicks and view history and tests in one place. 
It structures your tests and provides immediate feedback. It also gives recommendations through an Al-assisted IntelliCode and collaborative development. 
With Microsoft Visual Studio, you can develop, organise, navigate, and correct a code. You can debug, integrate other tools, and use tools to test your code. It also installs and accommodates various programming languages easily.
Microsoft Visual Studio is one of the best for app development, debugging, and testing. It comes with functional features that enable you to complete different types of projects.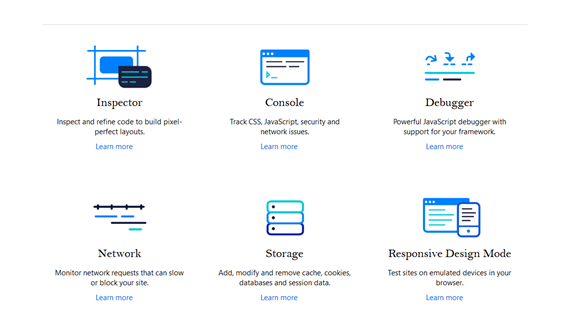 Firefox developer tools work on different platforms including Windows, Linux, and MacOS. They enable you to run a test, edit and debug HTML, JavaScript-enabled, CSS on all your devices. 
It comes with several features that make development processes much easier. For example, the Page Inspector feature lets you view and edit the content of a page. It also comes with a web console that enables you to view the messages you've logged on a webpage and communicate with the page using JavaScript. 
The JavaScript debugger allows you to evaluate JavaScript on a page. You can also view a network request when loading a page and examine how a website will operate on several devices using its responsive design mode feature. 
Its accessibility inspector feature allows you to check missing details on a page's accessibility trees. Its application channel also lets you review and debug decent apps. It provides several performance tools to monitor a page's responsiveness and layout. 
You can also inspect cookies, track a site's DOM properties, examine, and correct CSS styles. 
Firefox developer tools are extremely responsive, which enables you to perform tasks seamlessly. You can also personalise your user interface to suit your needs. 
Firefox developer tools are excellent for web development. Its array of features help you design websites quickly and efficiently.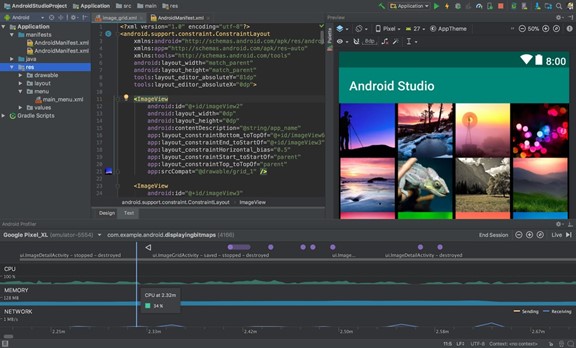 Android Developers Android studio is an effective software development tool that helps you build Android apps.  
It enables you to examine an app's APK file and edit it if it was not built with Android development tools. 
With Android Developers, you can install and test apps faster; you can also integrate other features to perform more functions on the platform. Its intelligent code feature also increases the speed at which you can work. 
You can build complex layouts for your website and app and decide who will view them. You can also preview the layouts you've created using any screen. 
It enables you to debug programs easily and comes with a variety of tools that let you build quality Android apps on any Android device.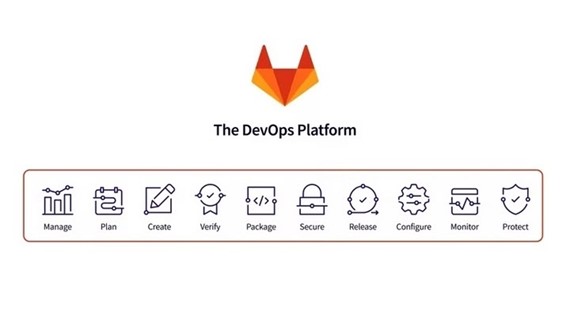 GitLab is a comprehensive software development tool that enables you to work faster by integrating your development, security, and operation teams when creating applications. 
It works to boost your efficiency because you can identify errors and fix them instantly. 
It offers tools that help you to build, design, and edit code effectively and comes with built-in CI/CD languages.
Its Project Issue Board and Group Issue Board lets you examine the errors in your apps in any group. You can also track the time a project takes with the Cycle Analytics dashboard.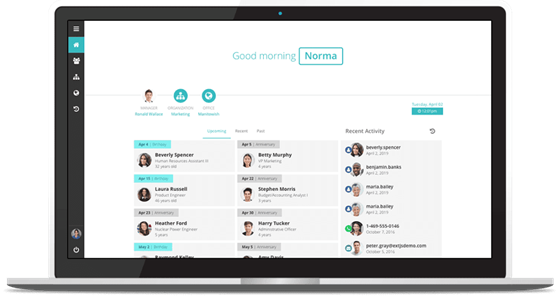 Sencha is a functional development tool for developers. It enables you to design and test a product efficiently with its different features. They include Ext JS, ExtReact, ExtAngular, Sencha Thema, Sencha Test, and GXT.
For example, Ext JS is a JavaScript framework that allows you to create web applications on any device. It comes with over 140 components, and it has React and Angular built in to improve your software development process. 
In addition, ExtAngular offers a set of over 140 UI components you can include in your Angular apps. GXT allows developers to create web applications on any device using GWT, and Sencha Test is an end-to-end solution EXT JS. 
ExtReact offers all the features you need to test and manage your web applications and user interface components that enable you to create data-driven web applications. 
Sencha can work on any device; it can also work on multiple devices simultaneously, such as your phones and tablets. 
Benefits of using software development tools 
Software development tools offer immense advantages for developers.
1. They offer an array of resources 
Software development tools come with different resources that enable you to perform different functions. For example, these resources help you view, build, and edit code. They also let you integrate other applications to perform multiple tasks. This helps you work more efficiently and allows you to carry out several tasks through a single tool. 
2. They simplify your tasks 
The development process is often repetitive. You can streamline these tasks with software development tools that allow you to skip repetitive processes. By automating your tasks, you can work faster and more efficiently.
3. They help you deliver better results 
Software development tools help you identify errors quickly allowing you to fix them before moving to the next stage. They provide data-driven feedback that allows you to make necessary improvements to your products so you can deliver error-free and functional products.
4. They help with performance analysis
The tools help you to analyse a product's performance. For example, you can track how fast and responsive a website or application is on different devices. You can test how a site responds on mobile devices; you can also track how long it takes for a page to load. 
These insights enable you to make specific changes to optimise your product's performance. This means you can create websites and applications your users will find intuitive and useful. 
Conclusion 
Tools for developers are essential to aid developers' workflow, improve their results and enhance their productivity. They make building products easier and improve product functionality. By using these tools, you can organise your activities, automate tasks, debunk codes easily, and work more effectively. 
Copyright 2021. Article made possible by Lydia Iseh for SKALE.