Most businesses, regardless of their size or sector, are becoming more interested in artificial intelligence.
Artificial intelligence can automate repetitive tasks, but it can also gather relevant and insightful data to transform the user experience; for example, by making recommendations based on previous research and purchases.
However, AI doesn't stop there. Since it has so many applications, countless tools have been created to perform different functions that benefit businesses in many ways.
If you're considering implementing AI tools in your business, read on. We will provide you with a list of the top artificial intelligence tools for your business in this blog post.
Abstract - IP address geolocation API AI tool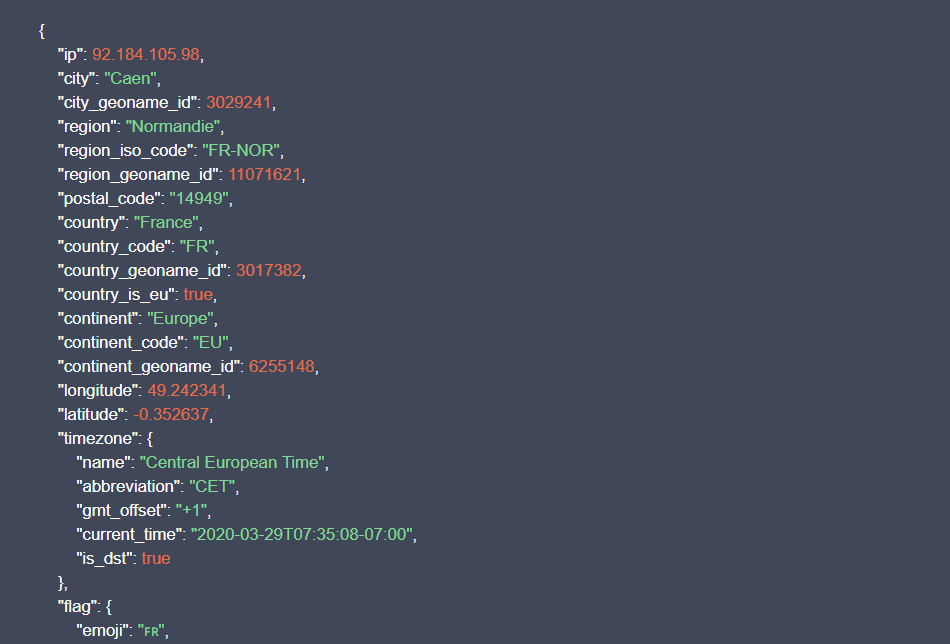 From Abstract's website
IP address geolocation APIs provide information about website visitors' locations.
They also allow publishers to customise content and services for users based on their location. Publishers can, for instance, use them to show localised news or special offers in nearby stores based on the user's location.
APIs like these are extremely useful since they allow developers to customise their applications to suit each region.
This can be a powerful and useful AI tool for businesses, allowing them to give a better experience to customers, increasing satisfaction, and improving authority.
If you don't have the budget to dedicate to such a tool, you can use Abstract which offers a free IP address geolocation API solution which lets you take advantage of the essential and most relevant features.
Its datasets include IPv4 and IPv6, 1.75+ million locations across more 225,000 cities worldwide, time zone descriptions, and daily updates to provide the most accurate results.
Murf - text to speech with AI voices tool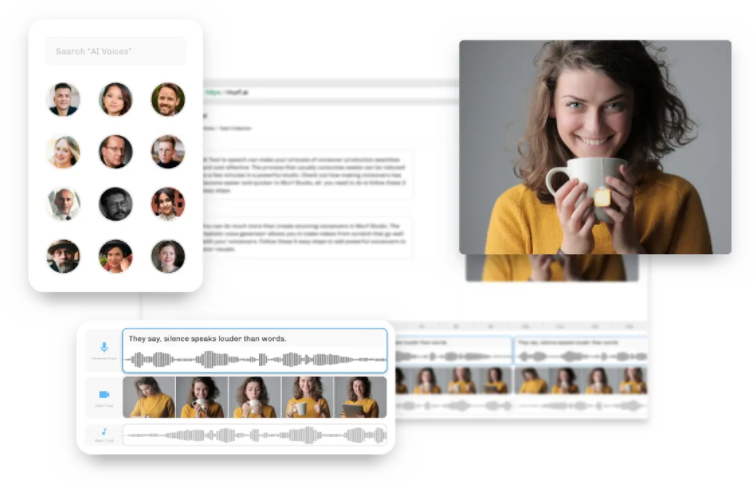 From Murf's website
In recent years, listening has become more popular than reading. People prefer to listen to audiobooks, podcasts, and more whether they're at home, on the bus, walking, or anywhere else.
That said, recording spoken word for each piece of content you produce can be quite time consuming. Many people are also put off by auto-generated voices, those without inflection, or those that are too slow.
Hiring freelancers or companies to do this for you can be quite high, so creating an audio version of your content might feel beyond your reach if you are on a strict budget.
Luckily, there are some tools, such as Murf, that help you create professional voiceovers for your content with text-to-speech with AI voices offering a wide variety of 100% natural-sounding AI voices.
As an added benefit, tools like Murf offer their voices in multiple languages so that you won't have to worry about translating them.
Happy Scribe - automatic audio and video transcription software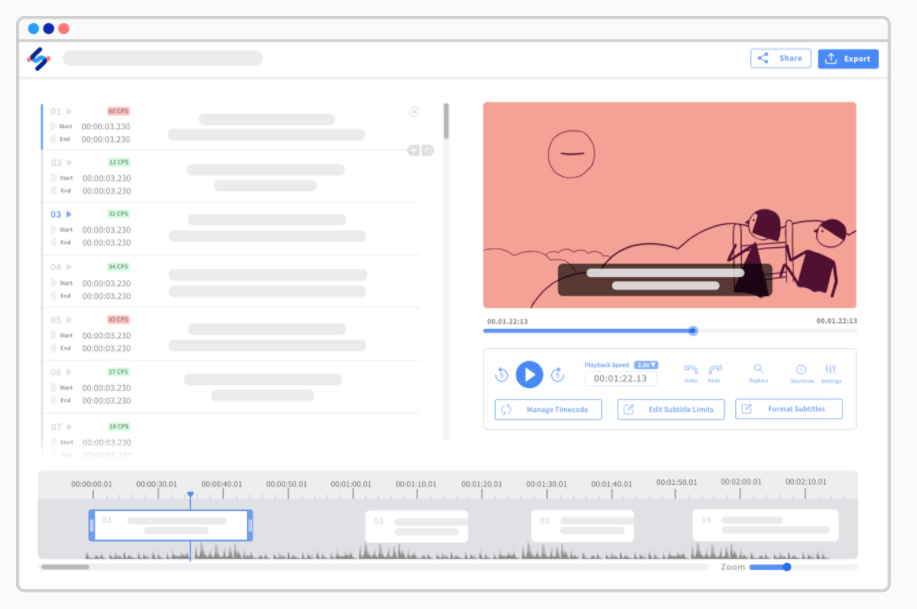 ha
From Happy Scribe's website
Transcribing your videos and accompanying audio files with written content can significantly benefit your business. 
Transcriptions will not only improve accessibility but also improve your website's ranking on search engines. 
Transcribing audio or video files manually, however, can be quite a tedious task that can take a lot of time. 
Nevertheless, the development of artificial intelligence technology and the creation of specific tools have enabled this process to be automated.
Happy Scribe is one such piece of automatic audio and video transcription software that automatically generates transcripts when you upload an audio or video file. Its editor also allows you to make a few tweaks and adjustments to the automated text if you're not completely satisfied with it. 
SEON - fraud management software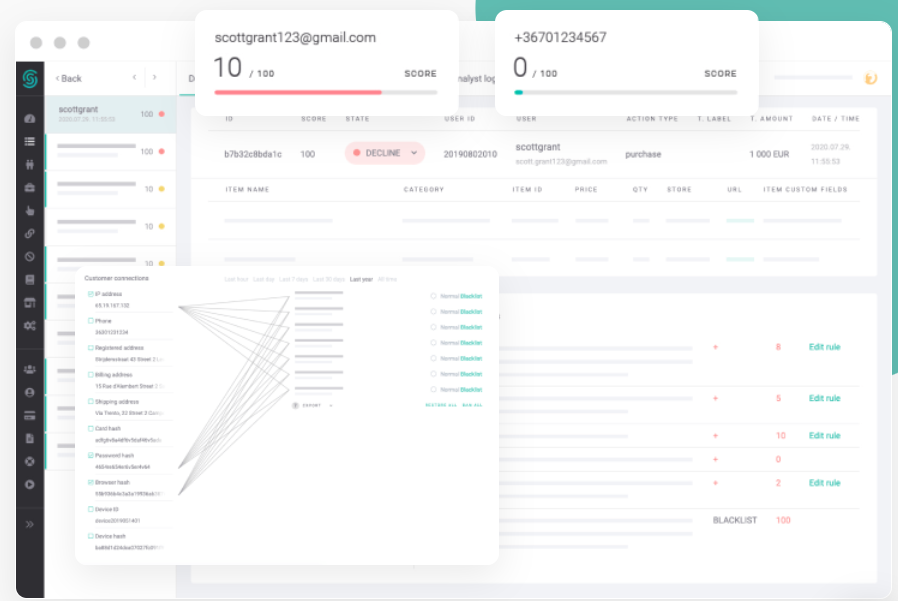 With more users accessing the internet, data and information have become more vulnerable. Hacker attacks and fraud are becoming more prevalent and the need to protect against them is becoming more urgent, particularly as a hacker attacks can result in a loss of sensitive data, resulting in heavy fines, compromised financial stability and reputational damage. 
Luckily, there are many artificial intelligence tools that can help your business solve reduce or eliminate these potential issues.
One way to avoid losses from a fraudulent activity is to utilise a fraud management software. Check out SEON's list of solutions for a rundown of the best tools available.
ChatBot - AI chatbot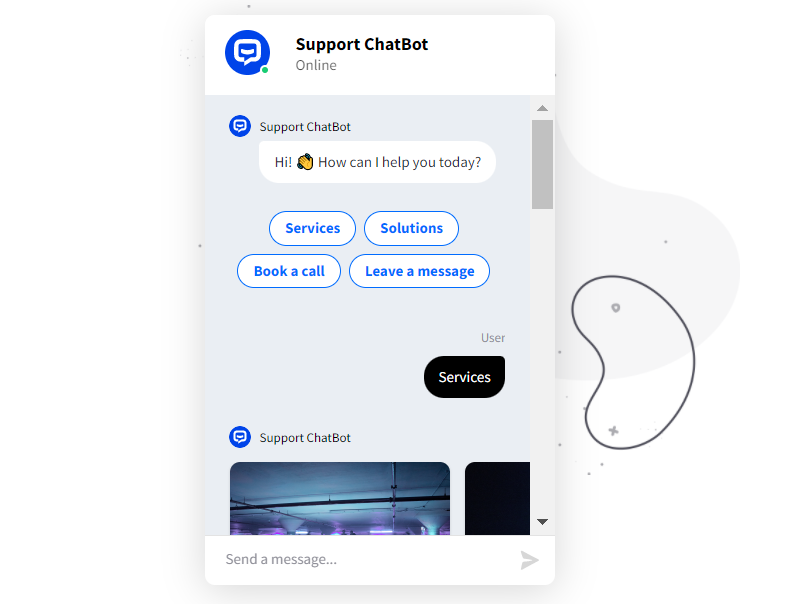 From ChatBot's website
Customer are becoming increasing impatience. They are busy people, and they crave fast, almost instant responses.
If you don't provide them with a response to their concerns about your product or service quickly enough, you will probably lose them.
This explains the invention and increasing use of chatbots. These bots are powered by artificial intelligence (AI) and provide automated and instant answers based on user requests. Typically, answers are pulled from a knowledge base composed of data from previous conversations, workflows, or guides. 
Having a chatbot on your site will improve user experience and the shopping experience for your web visitors.
To help you achieve this, ChatBot is one of the best AI chatbots on the web that will allow you to be available for your customers at any time and generate leads automatically.
Skillate - AI recruiting tool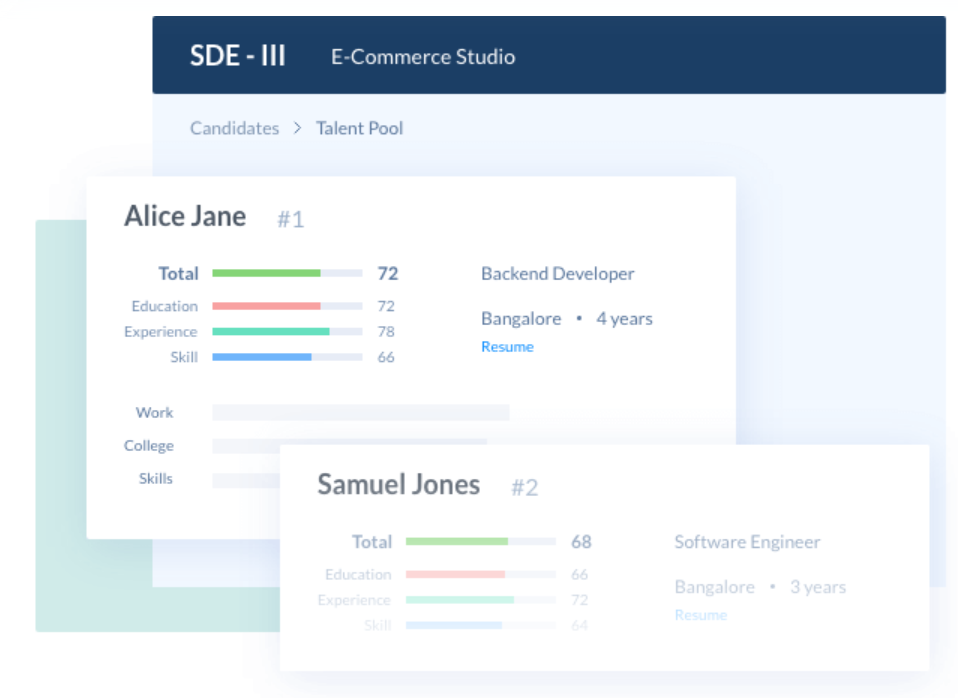 From Skillate's website
Recruitment is a time consuming process that takes up considerable resources, time, and money. In addition, if done manually, finding the right candidates, and hiring top talent can prove quite challenging.
When hiring for several positions at once, you could receive hundreds of applications. Manually screening CVs and other relevant data, selecting, and deciding whom to reject and move forward in the hiring process can prove almost impossible.
Nowadays, we have some powerful artificial intelligence tools that can accelerate and facilitate the entire recruitment process. By analysing the information that candidates provide during their application process, these tools can identify whether candidates are a suitable match for the job they are applying for. 
For instance, Skillate is an advanced decision-making engine that simplifies, streamlines, and makes hiring transparent. The tool offers multiple AI-powered solutions for every aspect of the recruitment process, from extracting relevant information from resumes to automating the scheduling process of interviews.
TimeHero - AI tool for task planning and work management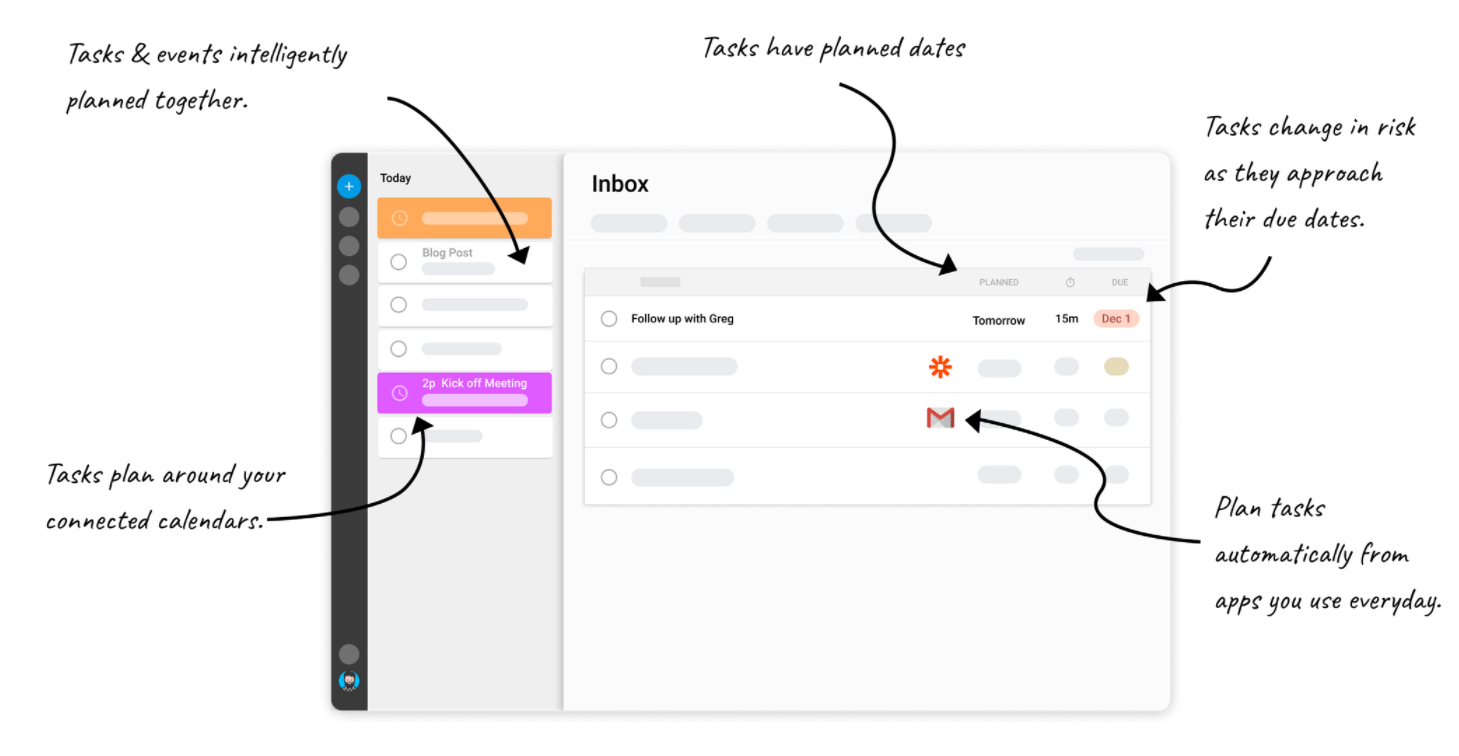 From TimeHero's website
Running a business requires you to complete multiple tasks every day and to manage your timing accordingly.
To start with, you can easily keep track of a few tasks. But, as the list of tasks accumulates, organising them all becomes more difficult and it's more likely you will overlook important tasks and miss the due date.
Thanks to AI, there are a number of tools that can help. Using an AI tool such as TimeHero not only helps you track and manage all your tasks, it also automatically plans when to work on tasks based on availability of resources.
TimeHero also updates everyone's plan in real time when events change, tasks are completed early, or priorities change.
Over 1,000 tools and applications, like Slack and Google Calendar, are also well integrated into TimeHero, so you and your team have a centralised place to automate and manage work.
Wrapping up
You can use artificial intelligence to improve many aspects of your business. For example, you can accomplish the goals you have set, prevent fraud, or create content.
We have listed some of the best artificial intelligence tools for your business in this post. Depending on your needs, you can choose which one to implement.
Copyright 2022. Article made possible by Flavia Silipo for SKALE.