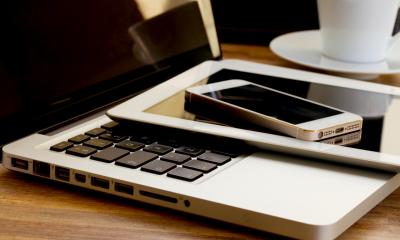 If your business has purchased Microsoft software under an Open or Select licensing program, the software giant has the right to request what it calls a software asset management review (SAM)
Richard Thompson from Central Technology explains what to do if you're asked to take part in one.
This piece has been adapted from Richard's original software asset management review article on the Central Technology website.
What is a Microsoft software review?
A software asset management review is, in essence, an audit to make sure your company's Microsoft software licences adequately cover the software you use in your business.
Sometimes, businesses will increase the number of employees using their software or change how they use it without updating their software licences.
The software asset management review aims to identify where this has happened.
Should I panic about this software asset management review?
If Microsoft asks you to take part in a software asset management review, they'll send you a letter or email. It can sound like a scary process, but there's no need to panic:
Although Microsoft emphasises identifying where you might lack licences, it's also a good opportunity to make sure you aren't overspending.
If your licences turn out to be inadequate, you'll be given the opportunity to correct this. We've never heard of anyone being fined or prosecuted.
Having said that, don't embark on a software asset management review without speaking to an IT professional. If you have in-house IT support then ideally the person or people responsible for it should have the knowledge required.
If they don't, then it's worth finding an IT support company to advise you on the process. With a little knowledge, Microsoft licences aren't that complicated. But if you don't have the proper expertise then discrepancies can be misunderstood and you could end up spending money when you don't need to.
Is this software asset management review genuine?
Always double check that the software asset management review request has come from Microsoft. It's not unheard of for unscrupulous IT suppliers to approach businesses offering an audit in order to persuade them to buy more software.
Although it's a good idea to review your software periodically, be sure to avoid any IT supplier using aggressive or intimidating tactics to scare you into complying.
Microsoft 365 Business Standard
Get the latest Microsoft 365 Business Standard annual subscription including Outlook, Word, Excel, Powerpoint, Microsoft Teams, and more.
What steps are involved in a review?
Your software asset management review is likely to involve three key steps:
You'll be asked to complete a 'deployment summary' spreadsheet and send it to Microsoft. This will give Microsoft an outline of your licensing position, but doesn't tell the full story.

Microsoft will review this information and provide you with what it calls an 'estimated licence ownership position'. This summarises whether Microsoft thinks your current licences are adequate.

This is where you really need specialist advice. The information from Microsoft is very much an estimate and certainly not fool proof. An IT professional can analyse the findings and contest anything that seems incorrect.

If you had to clarify any points with Microsoft, they'll issue a finalised 'licence ownership position'. At this point, you'll have to update any inadequate software licences. (Conversely, you may be able to reduce your spending if you have too many licences.)
Can we simplify our software asset management review?
There are a few things you can do to simplify your software asset management review:
Ask your IT supplier for a list of all Microsoft licences you have bought. Often, businesses acquire software licences in several different ways. As well as your licensing program, you might have bought boxed software or have received licences with new computers. It's important to have a complete list - otherwise you might end up paying for some licences twice.
Use Microsoft's free inventory software. The Microsoft Assessment and Planning Toolkit (MAP - see what they've done there?) can help you build an accurate inventory of the software running on all computers in your business.
Don't forget about other company names. If you have purchased licences under a different company name, or your business has acquired another company that may have had licences, try and have this information available. It will help your IT supplier identify licences you own, but that were purchased under different names.
Finally, we'll reiterate again how important it is to speak to your IT supplier or support company about how to handle a Microsoft software asset management review. Quite simply, they'll know the score and be able to guide you through the whole process.