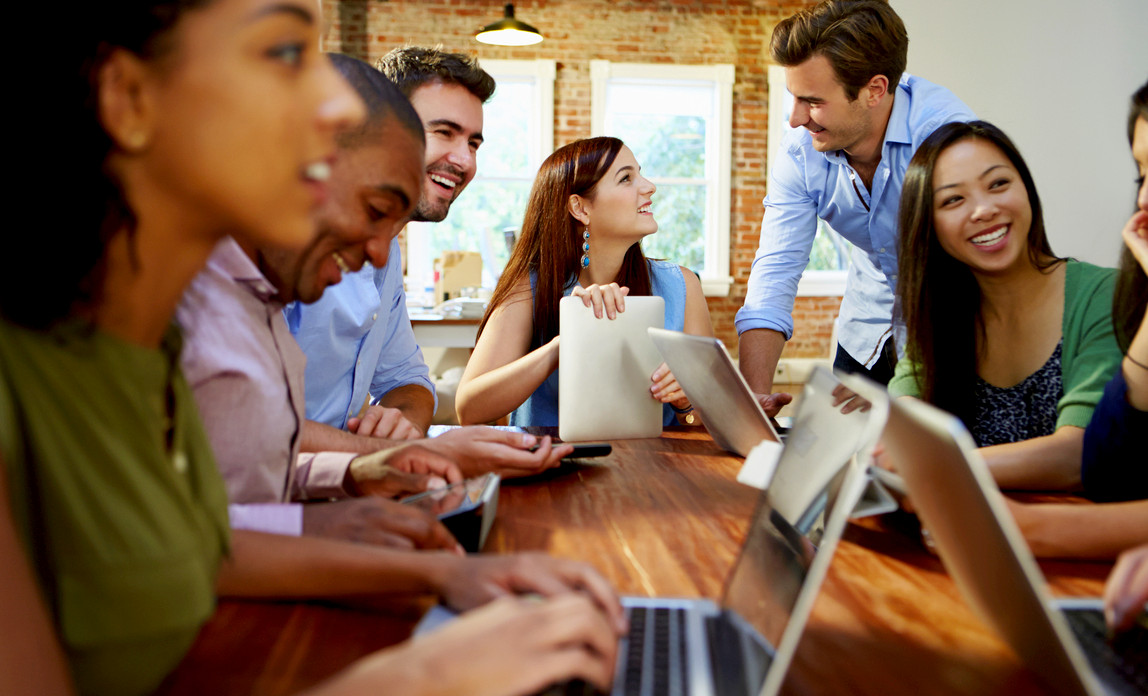 Broadband internet makes it easy for the people in your business to work together even if they aren't all in the same place. And while purpose-built collaboration tools can help you work much more efficiently, you can accomplish a surprising amount using IT that you already have, or that you can acquire at very little cost
Email is an obvious, basic business communications technology. But that doesn't make it any less valuable when your staff are working in different locations. Just make sure you keep your inbox under control. You can use filters and highlighting to prioritise and sort messages.
Your intranet is a private website for use by people in your business. You can keep important files and other information – like project announcements – here, so everyone knows where to find them. If you're a small company without a full-on intranet, some free online storage can be a good place to keep key files. Try OneDrive.
Shared diaries. If you still arrange meetings by calling everyone separately, shared diaries could save you bags of time. Some email and communications software - like Microsoft Outlook - lets you send meeting requests to colleagues that appear in their diary once accepted. You should also be able to check when people are free before sending a request - avoiding the dreaded phone ping-pong.
Instant messaging allows you to send text messages from your computer, tablet or mobile phone. It's great for short conversations and also shows 'presence information' that tells you whether someone is actually available. The immediacy of instant messaging apps such as Skype and WhatsApp really helps people who work together feel connected, even if they're in different locations.
Social networking services like LinkedIn, Facebook and Twitter can be useful to build broad teams, company-wide groups or even communities of interest around your business. They are a good way of communicating with large numbers of people. Some companies use them to organise social activities, reach out to potential recruits or stay in touch with ex-employees.
Conferencing systems are no longer the preserve of big businesses and there is a range of free conferencing apps. They can be invaluable if you have staff working remotely or in different locations. You can hold online video chats with groups of people, share your desktop to give a presentation or collaborate on documents. And if you use webcams, you can pick up nuances from people's faces as they talk. Find out more about conferencing systems.
More on this topic: