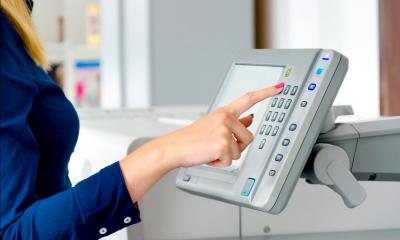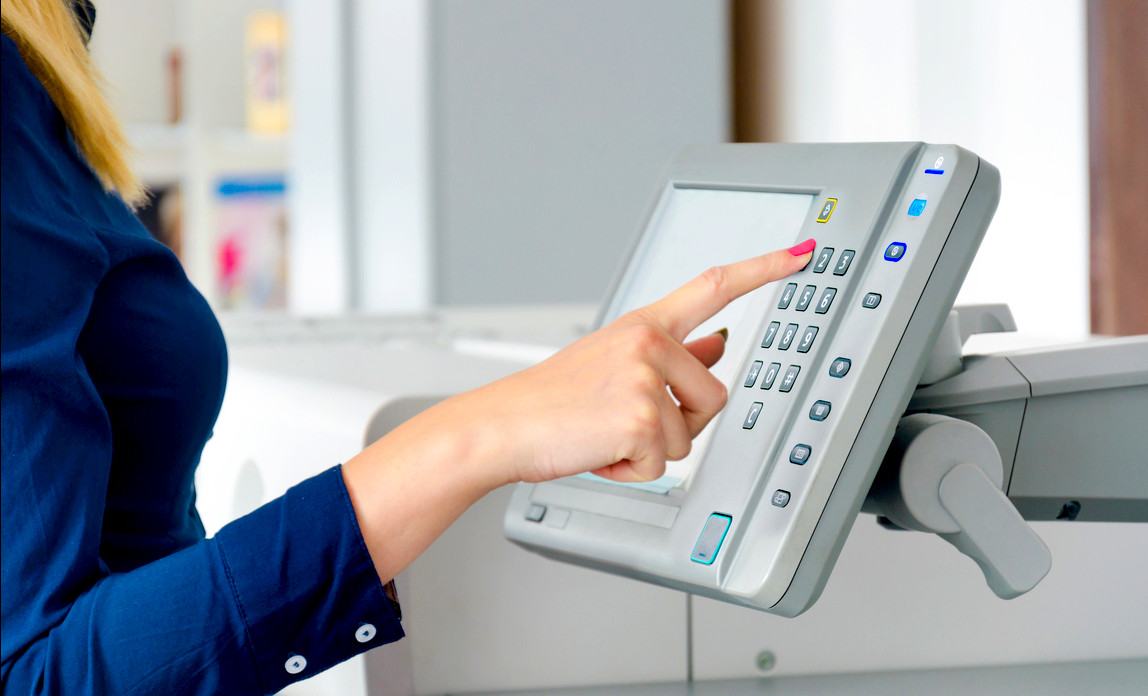 There's never been a bigger range of document scanners available to your business. Scanners that were once only for companies with deep pockets can now be had for a few hundred pounds
However, the choice of document scanners makes it hard to know where to start. To begin, decide which type of document scanner you need.
Types of document scanners
Portable document scanners. These are best used with laptops, as they can be powered from the USB connection. Limited to A4 size, these document scanners are usually intended for 'road warriors', like a salesperson who is away from the office but still needs to scan documents (although smartphone apps are rapidly replacing the need for such devices).
Desktop document scanners. These often have features you get in workgroup or production models (see below), inside a smaller unit. They're good for low volume tasks. In small offices they can be the main document scanner. These are usually limited to A4 size paper, but may support double-sided scanning.
Workgroup document scanners. These fill the gap between high-end desktop document scanners and low-end production models. They can be used in a whole range of situations, often for A3 scanning or to handle larger volumes of material.
Multifunction devices (MFDs). These combine several different devices into one unit. These devices often allow you to print, scan and copy. Having a multifunction device saves space and money but the compromise is quality and speed. Whilst they are adequate for light usage they are unlikely to be suitable if you need high-resolution scanning or high volumes.
Production document scanners. Production document scanners are like workgroup scanners that have been working out. Capable of scanning thousands of pages a day, they're ideal for bureaus where speed, reliability and capacity are crucial.
Document scanner features
Once you've chosen the kind of document scanner you need, it's time to compare features. This can be confusing, as many document scanner manufacturers and suppliers just assume you'll know what they mean.
Maximum paper size. The largest size paper that can be passed through the document scanner. Usually A4 or A3, unless you're looking at specialist document scanners.
Daily throughput or duty cycle. The number of pages that can be scanned each day. This will range from a couple of hundred to many thousands, depending on which category the document scanner falls into.
Scanning side. Whether the scanner can scan one or both sides of the paper automatically. Simplex means single sided. Duplex is double sided. If you will be regularly scanning double sided documents, opt for a duplex model.
Resolution. The level of detail at which your document scanner operates. This is measured in dots per inch (DPI). Although lots of factors affect the overall quality of scans, in general a higher the DPI is better. Ignore 'interpolated' DPI figures – always look for the 'optical' figure.
Colour mode. Can the document scanner handle full colour, black and white or greyscale? Most scanners can scan in full colour.
Pages per minute (PPM) and images per minute (IPM). The number of pages the document scanner can scan in a minute. 'Images per minute' applies to duplex scanners, because the front and back are scanned simultaneously, giving double the number of single pages. Speeds are usually quoted for a particular type of document, like A4 black and white scanned at a certain resolution.
Automatic document feeder (ADF) capacity. The number of pages you can load in for scanning in one batch. With a large capacity, you can set the scanner up, and do something else while it scans.
Flatbed scanning. Flatbed document scanners can scan documents that cannot be loaded into an automatic feeder. These items include bound documents and books. Some scanners have both an automatic document feeder and flatbed facility.
Interface or connectivity. Make sure the computer to which you intend to connect your document scanner has the right connections. USB has become the common standard. 
Drivers and compatibility. Drivers are files that sit on your computer and enable it to 'talk' to your document scanner. Make sure your chosen document scanner will work with your computer and its operating system. And if you're planning to use your document scanner with software that doesn't come with the scanner, check the drivers will work with it.
Bundled software. Most document scanners come with software. This can range from a trial copy of basic scanning software to a full commercial product worth hundreds of pounds. Purchasing a document scanner with a comprehensive software bundle can reduce the overall cost of your scanning solution – as long as you need the software.
Future document scanner requirements
Before you purchase a document scanner, think about how your requirements may change in the future.
Regularly exceeding the duty cycle of the scanner can cause breakdowns, so leave some headroom for your future needs. A good rule of thumb is to expect a year on year increase of 20% in scanning volume.
If the document scanner will be a critical piece of equipment, think about upgrading the warranty so you don't find yourself without a document scanner.
And finally, check the cost of consumables. Scanner rollers wear out and will need to be replaced. Budget for a new set each year and check the fitting requirements. Some scanners will need an engineer to replace the consumables and this will cost you.