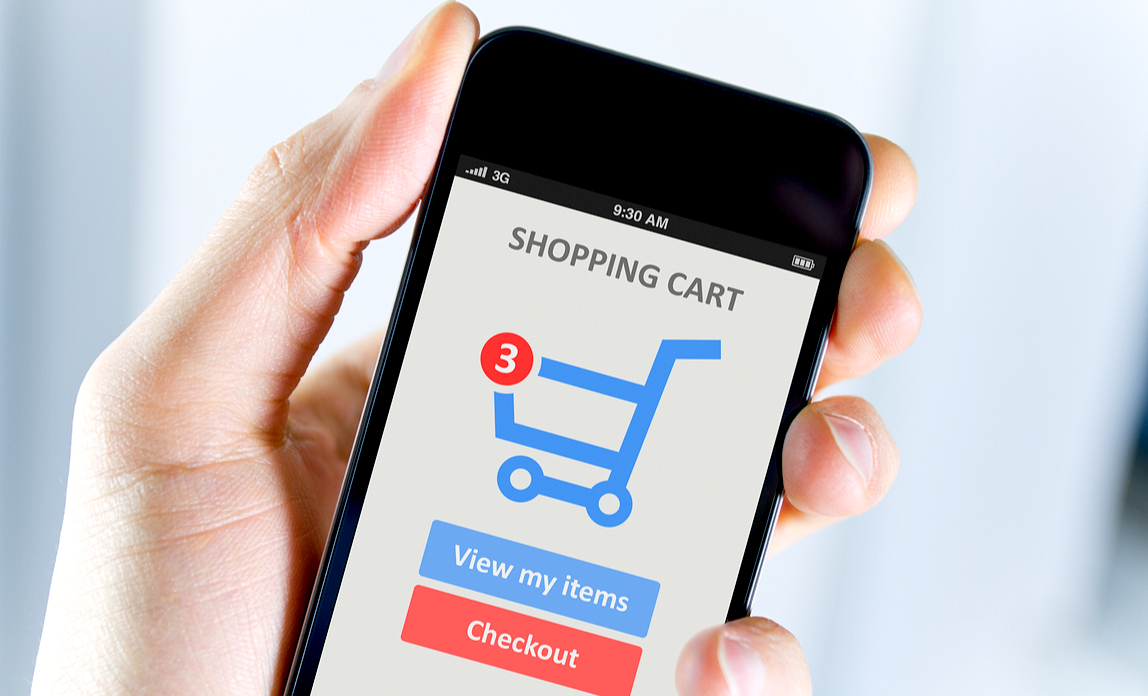 The rise in mobile commerce is threatening businesses that fail to make their websites mobile-friendly, according to new research.
Mobile website traffic has risen by 54% in the past year, and while desktop is still dominant, traffic to both computers and tablets has fallen - by 7% and 8% respectively.
These are the findings of the new Mobile Retail Report 2016 from Adobe Digital Insights, which says that mobile is in the process of "cannibalising" traffic on desktop and could even exceed it by early 2018.
However, despite this rise in traffic, mobile commerce conversion rates are struggling to take off, the report says. Desktop receives 58% of ecommerce traffic but achieves 74% of revenue, while mobile receives 27% of traffic and gets 12% of revenue.
However, things are changing fast and mobile revenues have surged by 89% in the past year, compared to a rise in revenues of 8% on desktops and 10% on tablets.
At present, consumers tend to turn back to desktops to complete transactions after browsing on mobile. However, the report warns that revenues could be adversely affected as consumers increasingly expect to complete their purchases on a smartphone.
Mobile orders also tend to be smaller than those made via desktops, the study shows.
"We've always known that retailers need to optimise the mobile experience to drive up conversion rates, but this adds another layer of complexity because smartphone users just aren't spending as much," said Becky Tasker, managing analyst at Adobe Digital Insights.
"There's a behavioural gap that needs to be addressed by marketers in order to determine how they can bump up the smartphone average order value to be more equivalent to desktop."
If online retailers fail to close this gap, she says, they run the risk of losing revenue. "Retailers will still make money, just not as much, unless they address this behaviour," said Tasker.