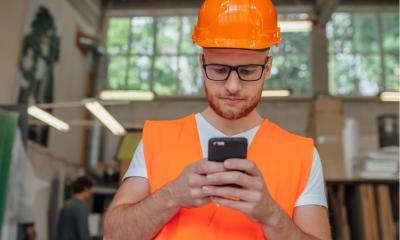 Coconut, the accounting app designed for self-employed people and small firms, has integrated Open Banking into its offering.
It means users of the app can make use of the automated bookkeeping and tax tools regardless of where they bank. Self-employed people and small business owners who have a current account or credit card with any of the 20 major high street and challenger banks will be able to connect their accounts to Coconut.
The UK has seen a significant rise in the number of self-employed workers in the past decade, with IPSE data showing that the number of freelancers rose by 35% between 2008 and 2018. According to the Federation of Small Businesses (FSB), there are 4.8 million self-employed people in the UK, representing 15% of the workforce and contributing over £270 billion to the UK economy.
However, research by Coconut has found that, on average, self-employed people are losing out on £5,000 of income each year as a result of spending as much as 10% of their time on manual bookkeeping tasks.
Used by 16,000 people and 600 accountants, Coconut helps sole traders and small limited companies manage their business finances. The app brings together all aspects of financial administration, including expense management, receipt capture, invoicing and tax.
By integrating Open Banking, Coconut now gives its users total visibility of their business finances across multiple accounts. Credit cards and other accounts, such as personal current accounts, can also be connected.
Sam O'Connor, ceo and co-founder of Coconut, said: "Self-employed people in the UK … are all losing money unnecessarily, because they are spending too much time on manual bookkeeping tasks. Now they don't have to. Open Banking provides a solution for this."
Open Banking was established in 2016 as a result of regulators ruling that the nine largest UK banks had to provide a way for customers to securely share their financial data with third party applications. The aim of the initiative is to increase competition within financial services, encouraging innovation and ultimately giving better services and products to consumers and businesses.
Written by Rachel Miller.