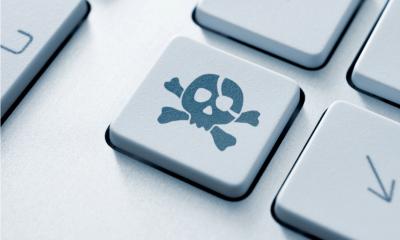 The volume of online cyber attacks on UK businesses has increased by 34% in the three months to the end of September.
Analysis by business ISP Beaming has found that UK businesses with internet connections were subjected to 71,253 online attacks during the third quarter of 2018, the equivalent of 774 a day or at least one every two minutes.
This represents a significant increase on the second quarter of 2018, when Beaming identified 578 attacks a day.
European online hackers currently represent the greatest threat to UK organisations for the second quarter in succession. Almost half (42%) of attacks originated from European locations over the past three months, while 32% were traced to locations in Asia. The volume of attacks coming from locations within Europe has more than doubled since the start of 2018.
Connected devices such as building control systems and networked security cameras, which can be controlled remotely over the internet, continue to be the most targeted applications, accounting for 36% of incidents.
The number of attacks targeting internet-enabled VOIP telephone systems and virtual private networks (VPN), which are used to protect private web traffic as it travels over the internet, more than doubled over the past three months.
Sonia Blizzard, managing director of Beaming, said: "Many businesses, particularly at the smaller end, have invested in more sophisticated cyber security systems to protect their data and communications networks over the last year or so. Hackers have tried to bypass these systems through social engineering and more targeted phishing attacks, and we are now seeing a resurgence in attacks that trawl the internet seeking to exploit any vulnerabilities in company firewalls."