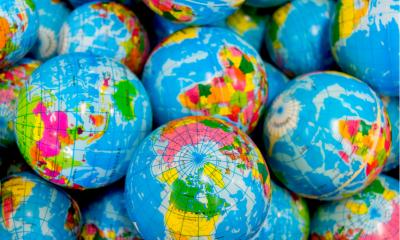 An improved government export service now provides online details of thousands of current exporting opportunities that are open to UK businesses.
The enhanced Export Opportunities service for UK companies on the Department for International Trade's GREAT.gov.uk website currently lists over 27,000 export sales leads from companies and organisations around the world that are looking to source British products.
Examples of the opportunities advertised on the service include:
The government of Ghana wants UK companies to help build infrastructure and supply vehicles;
A Dutch education body wants to buy touch-screen computers from the UK;
A Hong Kong distributor is looking for British cheeses;
A Mumbai distributor wants British chocolate to sell through its network of suppliers across India;
A Costa Rican distributor wants to sell Scotch Whisky in the Caribbean.
International trade secretary Liam Fox said: "From exporting cheese to Hong Kong, online degree courses to China and frozen products to France - DIT has already helped thousands of companies to export, with exports now at a record high. Now there are more than 20,000 export opportunities available to search online, helping UK companies sell their goods overseas - and help meet our ambition for Britain to become a 21st century exporting superpower."
Commenting on the enhanced service, Stephen Martin, director general of the Institute of Directors (IoD), said: "Alerting businesses to new export opportunities is a very beneficial part of DIT's work and the IoD looks forward to keeping its members engaged with the expansion of its database. We have long called for the Government to collect information on tender calls overseas and are pleased to see businesses will now have a central point of information through which to access this."
Mike Cherry, national chairman of the Federation of Small Businesses (FSB), said: "76% of smaller businesses are reactive exporters, responding to specific requests from customers in overseas markets and therefore initiatives such as enhanced Export Opportunities that help to connect buyers to sellers in the UK are welcome."
Almost half of all small business exporters have used ecommerce to export, according to the FSB. Cherry added: "It is important for Government to promote awareness of initiatives such as the Selling Online overseas tool to both current and potential smaller business exporters."
The government's Export Strategy has set a new target to increase exports as a proportion of UK GDP to 35%. As well as the Export Opportunities database, the government has set up the Exporting is GREAT Facebook Exporters Community, where small businesses can get inspiration, advice and support.