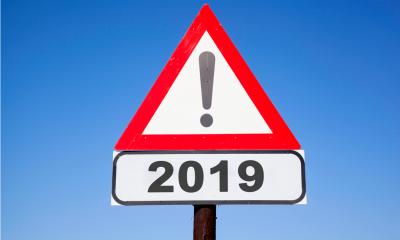 With business confidence at an 18-month low, the Institute of Directors and the Federation of Small Businesses are calling on politicians to do more to support UK SMEs.
The latest Confidence Tracker from the Institute of Directors (IoD) hit its lowest point in December 2018; and it found that all regions and nations of the UK are now reporting a pessimistic outlook for the year ahead.
The top concerns for directors, besides the UK's general economic conditions, are the uncertain trading future with the EU and skills shortages. However, business leader confidence in their own firms remains relatively upbeat.
Tej Parikh, IoD senior economist, said: "There can be no doubt that the tumultuous Brexit process is having a damaging impact on firms' outlooks ? Uncertainty is already causing businesses to delay investment, hiring decisions and product launches, which also acts to weaken our international competitiveness further down the line. The longer this state of affairs continues, the more we lose by it, even if these effects aren't apparent in the here-and-now.
"Politicians must not forget that every day of Brexit confusion is a day we aren't focused on the long-term. Leaving the EU has consumed the political agenda since the referendum, deflecting attention from critical challenges we face, including boosting growth across the UK and addressing widening skills gaps."
Meanwhile, the Federation of Small Businesses (FSB) is calling on politicians to stop in-fighting. "As we head into 2019 small business confidence is on the floor and desperately needs lifting," said FSB national chairman Mike Cherry.
"Of course, the political turmoil of recent months, and the ongoing lack of clarity about what kind of Brexit they should prepare for, is playing a part - particularly around investment decisions.
"Yet there are plenty of headwinds in the coming months which are nothing to do with Brexit whatsoever, which is why politicians should resolve this New Year to re-focus on the domestic issues which affect small businesses day-in-day-out."
A key issue for 2019 will be the rollout of Making Tax Digital - quarterly, online tax reporting for VAT-registered firms, said Cherry. And, of course, the clock is ticking on Brexit.
"As Brexit approaches on the 29th March, the Government must give proper help and support on how to comply with whatever will be required. Adapting to whatever the new trading circumstances with the EU are will mean changing business procedures, taking valuable time out from running a business, and for many it will involve paying for external expertise."
Opportunities for small businesses are out there, he added. "We already have one in five small businesses exporting and growing their business through overseas trade. This could be doubled with the right support."
Cherry added: "Even in these uncertain times, there are lots of ways in which the UK's 5.6 million small businesses can be encouraged and supported to thrive and grow. This is absolutely vital for UK plc. It's time for politicians to remind themselves of this and stop spending so much time on political infighting at the expense of the domestic agenda."