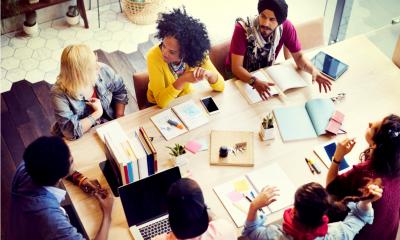 Many small and medium-sized firms are failing to realise their potential according to a new report from the Association of Chartered Certified Accountants.
ACCA 's report highlights how vision and strategy can help small firms to succeed. However, its research indicates that "many businesses start their life with a brilliant idea but struggle to turn it into a star company".
Key findings include:
18% of SMEs don't have a strategy at all;
27% of SMEs don't have a plan that extends beyond the next 12 months;
49% of SMEs do not involve any external experts in their strategy discussions.
The report concludes that while most SMEs are aware of the benefits of strategic planning, faced with limited time and resources, many still fail to make long-term plans and lose out in the long term as a result.
"If you incorporate good practice for running your business from an early stage, your company is more likely to be resilient and is more likely to appeal to external investment," said Jo Iwasaki, head of corporate governance at ACCA.
"There are a lot of daily concerns for the leaders of a small business, and often the biggest challenge is meeting day-to-day operations and cash management needs while thinking about the long-term future of the company," said Iwasaki.
"And while many leaders are keenly aware of the importance of resilience in the rapidly changing business environment and of buy-in from stakeholders, for example funders and employees, there often may not be the time to think or do much about it. I hope that this research helps SMEs in focusing on some of the most crucial issues and can be a resource not just to SMEs themselves but also to policy-makers."