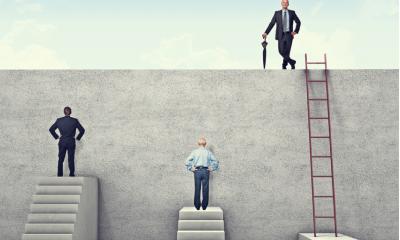 New research has found that legislation and economic climate are the biggest obstacles facing UK businesses that are looking to grow.
Safestore has polled UK business owners in order to find their biggest concerns, their most important goals and what they believe to be the top reasons for a business failing. The research focuses on eight major sectors - agriculture, construction, health and social, hospitality, manufacturing, real estate, transport and storage and wholesale and retail.
According to PwC, the UK has seen an average of over 5,600 businesses close yearly since 2013, nearly 30% higher than the number of openings every year. It means that ten business close for every seven that start up.
The results of the Safestore poll show that the biggest issues facing UK businesses today are legislation, economic climate, cashflow, staff and access to finance.
When it comes to company failure, however, the most common factors lie closer to home, it seems. The poll found that 35% of business owners believe the wrong business model is the most common reason for a business failure, followed by lack of business development (28%), running out of cash (21%), poor product or market fit (18%) and bad organisation (14%). In addition, 11% of those surveyed said that "more able competitors" were to blame for a company's demise.
Over half (53%) of business owners polled said that growth is their number one goal. Nearly a third said their primary objectives are related to IT (32%) or the structure of their company (31%). Finance was found to be a priority for 23% of those polled and only 12% said they prioritise cost management.
Written by Rachel Miller.