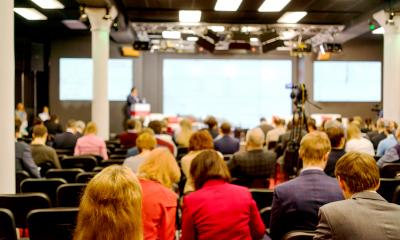 IT training can be expensive. Good training courses often cost hundreds of pounds per employee. And although you want your staff to be as productive as possible, it can seem strange to spend more on the training than on the software you're being trained on
If you're on a tight training budget, a quick search online reveals many options for free IT training. You can also get cut-price training from some providers.
However, when you start looking for ways to save, keep in mind that good training is usually worth paying for. Although it can be difficult to calculate the return on investment, many experts argue training is essential to getting the best from your people and raising profitability.
After all, if you're going to spend thousands of pounds on powerful software, isn't it worth spending a fraction of that on making sure your staff can use it properly?
That said, here are some ways to find cheap and free IT training:
Find free IT training online
There's an enormous amount of free IT training available online. Standards can range from slapdash to superb, but there's no denying that free, internet-based training can help staff acquire new and maintain their old knowledge.
A good place to start is Khan Academy. This non-profit learning resource is completely free, and offers education in a range of areas. It doesn't have a particular focus on technology, but you can find materials covering software like Excel.
Khan Academy is particularly strong in technical areas such as computer programming. But as the entire website is free, it's a good place to start your search.
Another good source of IT training is Lynda.com. This is a massive library of on-demand training courses. Unlimited access starts from around £25 a month, and you can get a free trial to see how well it works for your business.
Lynda.com offers courses covering all kinds of business software at a range of skill levels. You can also access training for other areas of business, such as accounting or communication skills.
With both of these IT training resources, your employees can choose what they want to learn, then learn at their own pace. Similar cheap and free IT training materials are provided by ALISON, Tuts+ and Udemy.
Special mention must also go to YouTube, which remains a fantastic resource for training of virtually any kind. Given the nature of content on Google's video sharing site, quality can indeed be hit-and-miss, but there are some gems on there, and it's all completely free!
Lastly, don't look past the podcasts app on your smartphone. With most podcasts free to listen to and a huge range of subjects covered, it's a great way to learn while walking the dog, working out at the gym or driving.
Do your suppliers offer free IT training?
Your existing suppliers can be a good source of free IT training. Often, this takes the form of online tutorials, videos and guides. You may also be able to attend webinars where you can ask questions and fill specific gaps in your knowledge.
Although software companies have long offered free IT training, cloud computing services sometimes make a big effort in this area. Because they rely on your monthly subscription (rather than a big one-off payment), they have to work hard to keep your business.
Providing free IT training encourages you to keep using the service, and can be a good way to introduce you to new features and functions.
Sometimes, IT suppliers will run 'real life' training sessions and events, too. Again, this provides them with an opportunity to build deeper relationships with their customers, as well as allowing your people to access free IT training.
When agreeing terms with an IT supplier or support company, you may also be able to negotiate cut-price training. For instance, can you convince them to offer a day-long session for all your staff, as part of the deal?
Finding grants and funding for IT training
Grants for IT training are hard to come by. But there may still be opportunities to secure some funding, depending on the nature of your business and your location in the UK.
A good place to start your search is the GOV.UK website, which lists ways to get finance and support for your business. For instance, businesses in Scotland may be able to secure up to £3,000 towards employee training costs.
There may also be local funding available.
If getting an IT training grant proves elusive, there are other ways to cut training costs. Local business groups or industry organisations may offer deals or discounts on relevant training.
You can also approach local companies with the aim of joining forces in order to cut the cost of bespoke training. This can provide valuable networking opportunities for your staff, too.
Internal training is free IT training
While searching for training grants and exploring online training options, don't neglect the most obvious source of free IT training. Internal training is a great way to share knowledge between employees, without incurring enormous costs.
Most businesses have employees with a range of IT skills. Techniques like mentoring, job shadowing and coaching help to transfer this knowledge between members of your team.
You can also consider appointing employees to be 'champions' in certain areas (like a certain piece of software), so they can serve as an initial point of contact when other members of staff have questions.