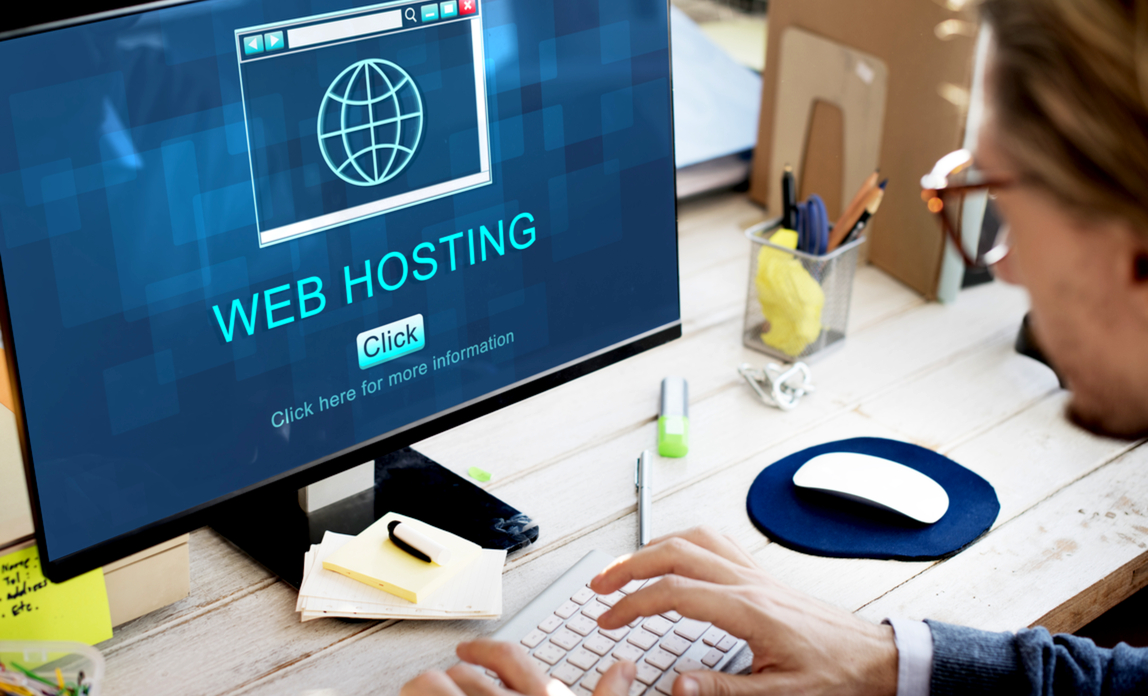 Affordable web hosting isn't hard to find. Basic web hosting packages - like this Start up package from 123-reg - cost just a few pounds a month
But how far does your money go when you're trying to find affordable web hosting?
We explain what you can expect at three key price levels and - because it's often worth paying a little more for reliable web hosting - what key features to look for.
Entry-level affordable web hosting
Typical price: £2 - £5 a month
What to expect:
This is super-affordable web hosting that will barely make a dent in the expenses of most companies.
You'll almost certainly be getting a shared hosting package, which means your website will be hosted on the same server as lots of others. This is a basic but well-used type of web hosting suitable for simple websites that don't receive much traffic.
It's important to choose wisely in this price bracket. Some providers cram too many sites onto a single server, increasing page load times for your website. As your website grows, you may also find you hit storage or traffic limits, so make sure you can upgrade your package easily.
In this price range you'll get a no-frills but serviceable package. Don't expect any guaranteed levels of service or to have your hand held if you run into problems managing your site.
However, your package should offer some level of telephone support in the event of something going wrong with your hosting.
Don't be swayed by cut-price deals or sweeteners like free domain names. Margins are tight at this level, so you want to be sure you choose wisely.
---
Packages in this price range
These affordable web hosting packages are from well-established providers:
---
Mid-range affordable web hosting
Typical price: £15 - £25 a month
What to expect:
Moving up to this level gives you a much wider choice of potential packages.
Your money will probably be best spent either on a cloud hosting service — which should expand as your website traffic increases — or on a virtual server (also sometimes called a virtual private server, or VPS). Both these options provide more power and freedom than shared hosting.
Generally, it takes more IT knowledge to get going with a virtual server than it does with cloud hosting. However, virtual servers are usually better if you need extra flexibility and freedom - perhaps to develop or install custom apps.
At this price level, your package should include round-the-clock support. You may also get a service level agreement (SLA), which is a contract guaranteeing you a certain percentage of uptime each month.
---
Packages in this price range
These affordable web hosting packages strike a good balance between price and performance:
---
Top end affordable web hosting
Typical price: £50 - £100+ a month
What to expect:
At this level, 'affordable web hosting' is more about the power you get for your pounds rather than the overall cost. You're certainly getting towards the top end of what most smaller business websites will ever require.
You might be buying a cloud hosting service or private cloud package (which gives you more security and flexibility than standard cloud hosting). Alternatively, you might settle on dedicated hosting or a managed hosting service.
In any case, if you're looking at paying more than £50 a month, make sure you take professional advice before purchasing a web hosting service. Scope out your requirements and talk to potential providers to make sure they can provide the level of service you require.
In this price bracket there's more scope for package customisation. You should get 24/7 support and an SLA as standard, and your hosting company may assign you a dedicated account manager,
---
Packages in this price range
These packages are affordable given their capabilities.
---