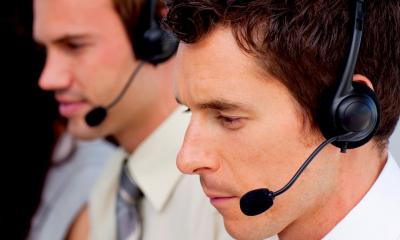 CRM software helps your business keep track of all communications and contacts with existing and potential customers. CRM tool is important for businesses keen to find new customers and hold on to existing ones
Why is CRM system important for a business?
The premise of CRM software is simple - the more you know about your customers, the easier it is to:
sell more to them
find other people like them and who are likely to buy similar products
keep them happy and avoid losing them to the competition
Robert Peledie, Head of CRM at Bristol-based Chorus IT, explains where CRM software can help: "If you've got people who have bought from you, it's that much easier to upsell because you've already got that relationship."
In other words, it's easier to sell to existing customers than find new ones. And CRM software helps you do this.
What CRM software tells you about your customers
Do you know what all your customers have bought? Do you know who bought a car, and might therefore need a service? Or who bought a printer and therefore might want ink cartridges?
This knowledge is probably available in tools you already use, like your sales ledger. However, transferring that information to CRM software gives you more flexibility in how you use it and who can access it.
Good CRM software can dramatically improve the service your business provides to its customers. It can also make your staff much more efficient, by grouping all information about communication with customers in a single location.
What's more, CRM software lets you start collecting and storing additional data about when and how you contact customers. You can build a complete picture of your customer base in your CRM software.
In this video, Michael Crampsey answers the question: what is CRM software? He also offers some good tips to help you use it effectively.
Segmenting your database with CRM tools
Once you have identified your existing customers, CRM software will help you market to them; slicing and dicing your data into practical mailing lists. Peledie explains: "If you've got a database of contacts, you don't have to go through them by hand.
"It only takes a few minutes to target, say, 100 customers who meet specific criteria and then push out a personalised marketing email to them. There are even templates you can use to make each email simple to produce."
Small businesses have lots to gain from CRM software because it cuts down on labour - and labour costs are proportionately higher for smaller companies. CRM software automates tasks you might otherwise do by hand, saving enormous amounts of time.
CRM software makes collaboration easier
CRM software gives everyone in your business a clear understanding of the situation with every client. "We went to see a client who has sales reps out on the road permanently," says Peledie, to illustrate the point.
"Before they knock on a customer's door, each rep wants to know whether the account is active or perhaps on hold for some reason; they want to know if there are any outstanding 'live' orders; and they want to know if there are any existing service issues to be aware of."
To see the full benefits of CRM software, your records must be up-to-date. "Collaboration with every colleague is what makes everyone an effective salesperson," says Peledie. "You need to know every touch point you've had with a customer, whether it's a 20-second phone call or a two-hour meeting. The key is to ensure that all the data is in there."
You must get in the habit of entering this information into your CRM software. That's relatively easy if you choose CRM software that integrates with your existing tools, and if you make sure your CRM software is quick and easy to access and use.
For instance, after each incoming call, a moment's effort entering the details into your CRM software will ensure the caller doesn't get forgotten. Your CRM software can even remind you to get back in touch at a more convenient moment.
What is CRM software? It's the salesperson's friend. It will help you minimise the expense of marketing, find and keep customers - and, above all, strengthen the bonds you build with your customers by always exceeding their expectations.