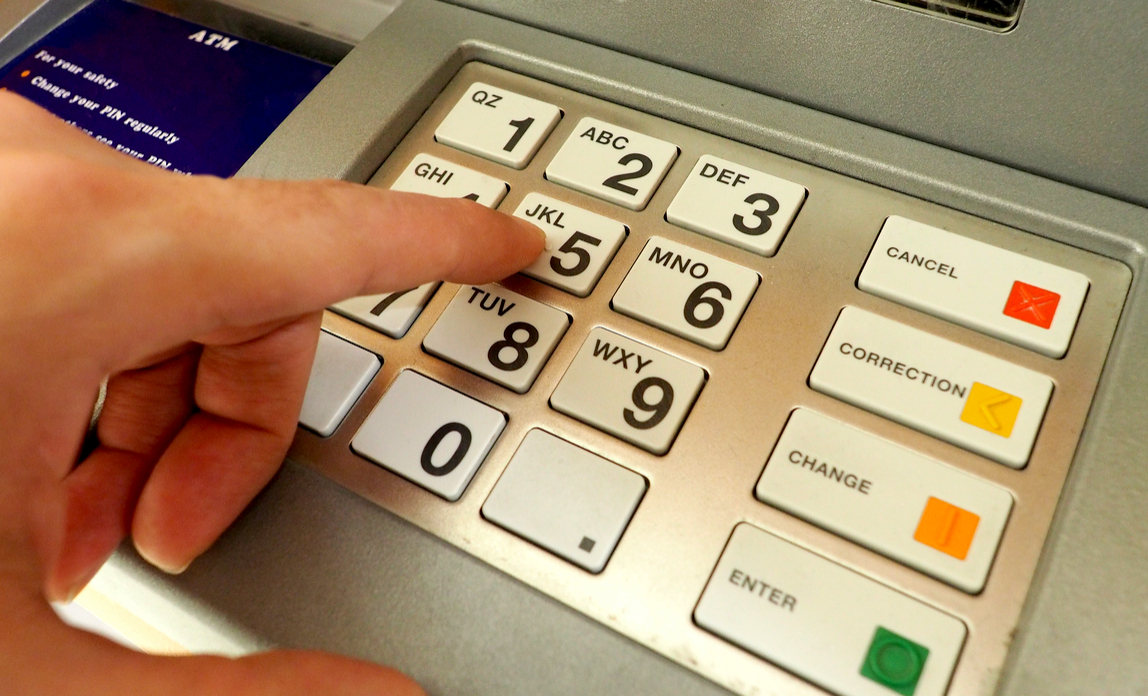 With cashpoint machines closing at a rate of 250 a month, new research has found that moves towards a cashless society are negatively affecting small businesses and key groups of consumers.
The decline of ATMs threatens to leave communities without free access to cash, according to a new report from Which?. Its survey of over 2,000 UK adults has found that 41% are concerned about the decline of the ATM network.
The findings show that many businesses still prefer to take cash for their goods and services - 57% of those polled had experienced a time when they could only pay by cash in the past three months. Four in five (82%) said this was because cash was the only method of payment accepted by the vendor.
This, the report says, "highlights the importance of cash for businesses that often rely on it as their primary payment method". In fact, over half (52%) of respondents preferred to be paid in cash for goods or services they had provided.
The findings also show that low income groups and older people rely more heavily on cash than other consumers. According to the research, 78% of consumers in the two lowest household income groups rely on cash the most; among this group, 26% never use card payments. In addition, four in five retirees (80%) are reliant on cash, using it at least two to three times a week.
Among the general population, almost everyone uses cash (98%), with 73% using it frequently to pay for goods and services. Only one in 20 said they rarely use cash.
While 54% of those polled said they were not worried about moving towards a cashless society, 41% did have concerns. Of those, more than half (54%) feared the increased scope for scams and 46% were worried about the reliability of electronic payment systems.
Gareth Shaw, Which? money expert, said: "Widespread ATM and branch closures are threatening to leave behind the millions who still rely on cash … Clearly, LINK's commitment to protect access to cash in vulnerable communities is failing. It is critical the regulator now intervenes to ensure consumers are not at risk of financial exclusion."
Mike Cherry, national chairman of the Federation of Small Businesses (FSB), said: "These latest findings provide further evidence that the current wave of bank branch and ATM closures are continuing to hit the most vulnerable hardest. Many consumers still want to use cash, which in turn means small firms need to be able to access bank branches and cash deposit facilities.
"But as branches disappear from our towns, villages and high streets, smaller businesses are left with the risk of leaving potentially large sums of money on premises or being forced to travel long distances to reach their nearest bank.
"Despite the rise of online banking, the ability to bank in person is something many still rely on, particularly those up against slow broadband speeds … Going cashless can be beneficial to some small firms but, for many, being forced to refuse cash will only mean that customers are lost."