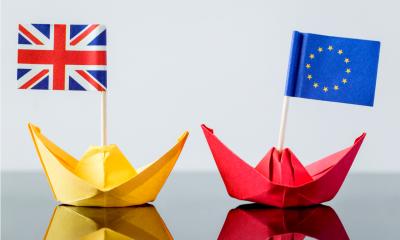 The first poll of business leaders since the publication of the draft Brexit withdrawal agreement has found that most UK directors want to see the deal approved.
In a survey of over 800 members of the Institute of Directors (IoD), three-quarters of respondents said that it was important that a withdrawal agreement is ratified before the UK leaves the European Union, allowing for a transition period after March 2019.
Two-thirds of those polled said that a no deal outcome would be bad for their business and almost half said a no deal scenario would be "very negative" for their organisation. Just 13% said a no deal Brexit would be positive.
Stephen Martin, IoD director general, said: "The message from our members is clear, they urgently want to see the UK get a withdrawal deal across the line. Up and down the country, firms large and small are deeply concerned by the potential for a no deal scenario, and business investment is already being choked off by the surrounding uncertainty.
"The need to avoid no deal must be at the forefront of MPs' minds when they come to vote on the agreement. The deal we have might not satisfy everyone, but this is still the clearest route to securing a smooth exit. It is a necessary step towards moving on to the future relationship negotiations, which cannot begin in detail until we have legally left the EU."
Members were split on the question of whether a second referendum would be in their interests, with 46% for and 44% against. The IoD's Stephen Martin said it was "not an easy way out of the political bind we are in" and that the view of IoD members is that "a withdrawal deal has to be the priority".